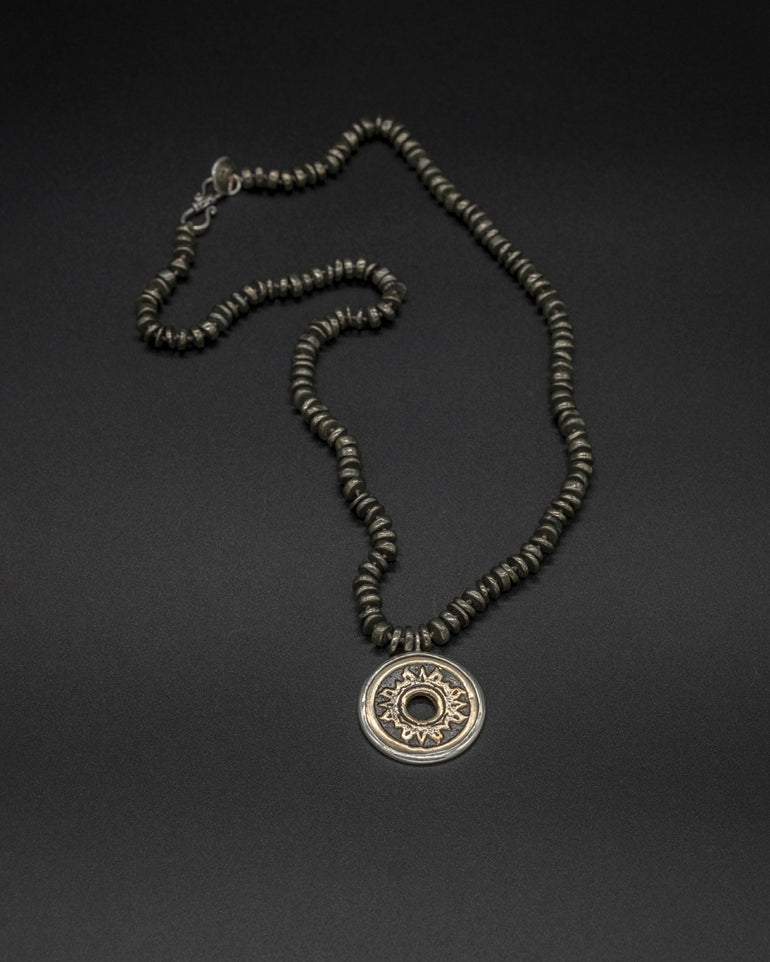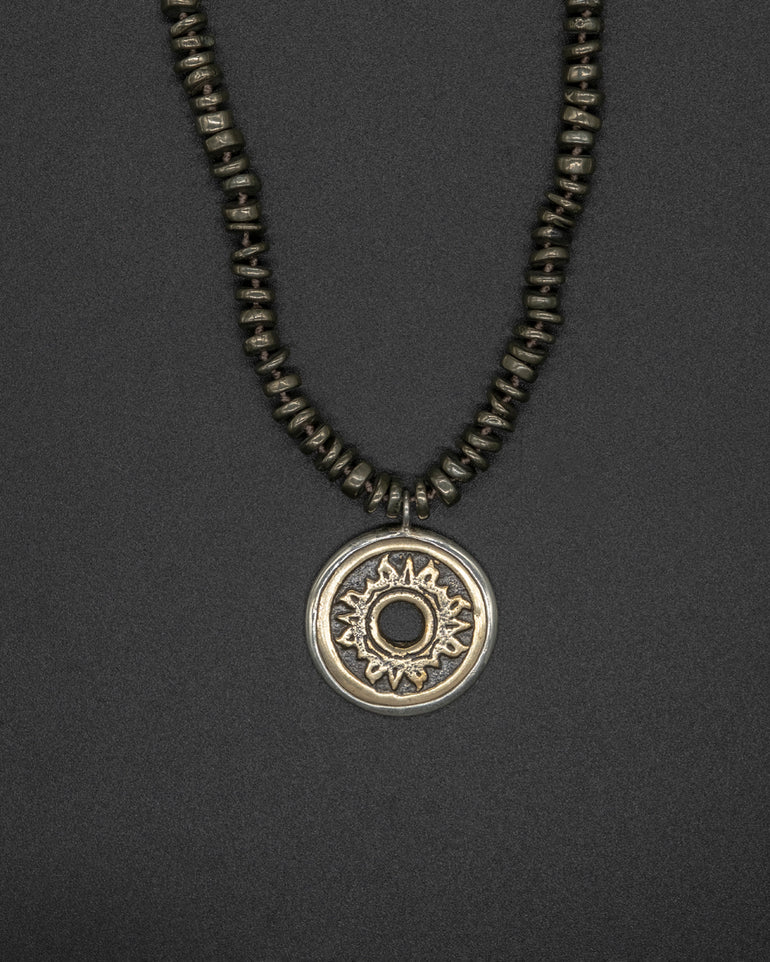 The Sudarshana Chakra, known as the disk of auspicious vision and a weapon of Vishnu, acts as a powerful charm against negative energies. Placed on a pyrite chain, it becomes a stunning piece that invites positive energy.

  The pyrite chain is 45 cm long [app 17.75 in long] 
This item will ship directly from Bali via DHL delivery.  Please allow up to 10 business days to arrive.
---
Free shipping on orders in continental USA