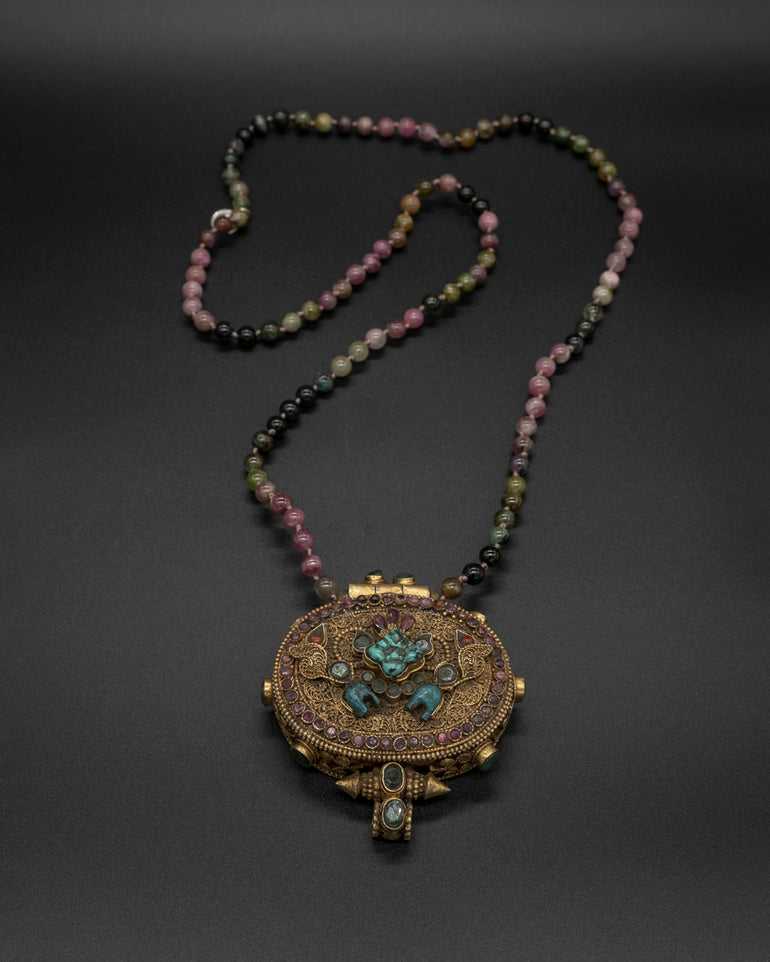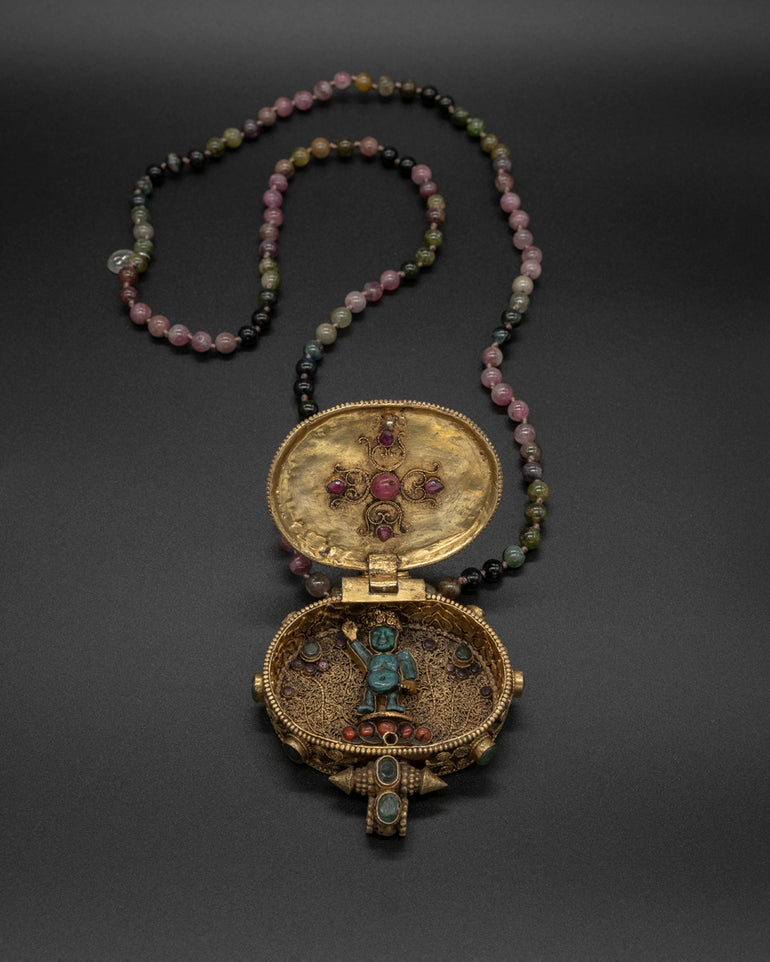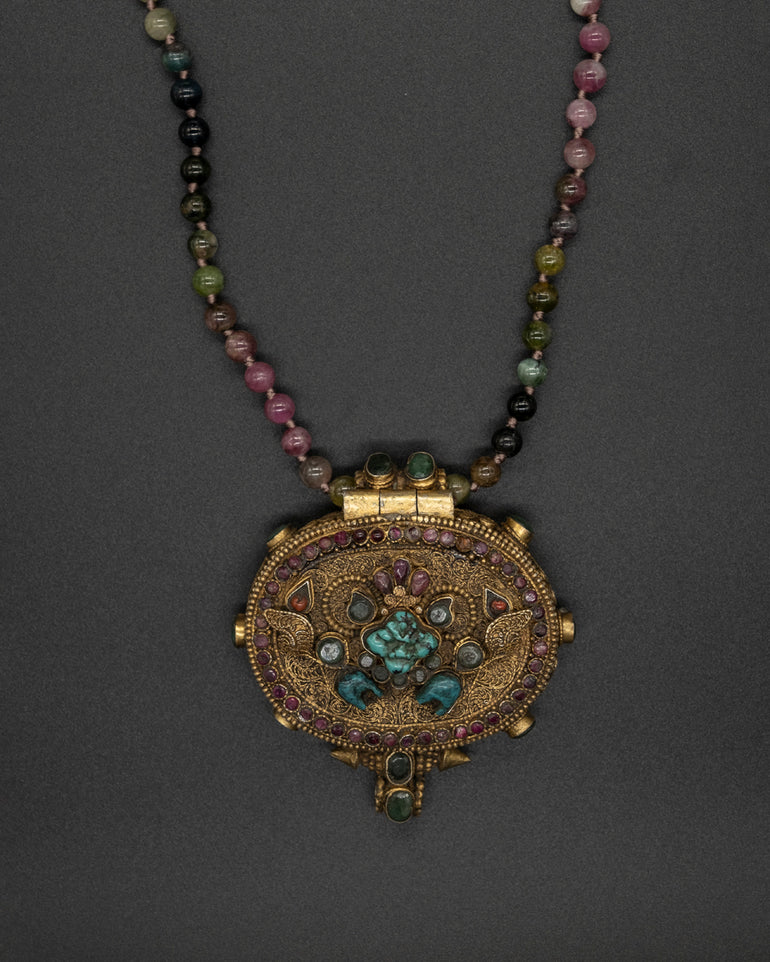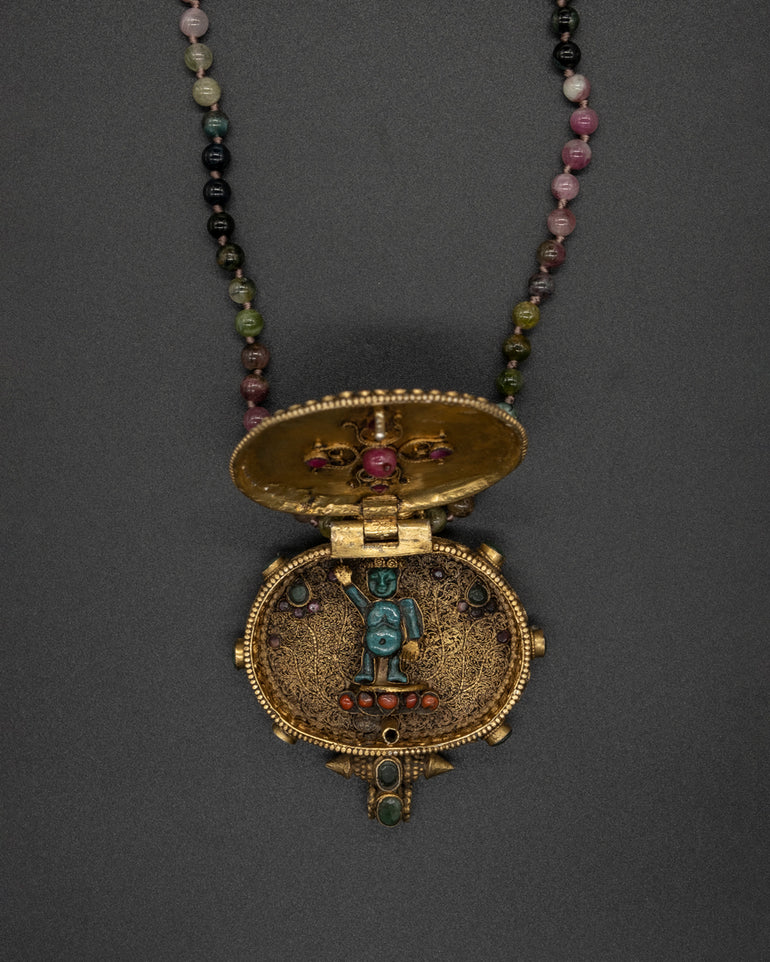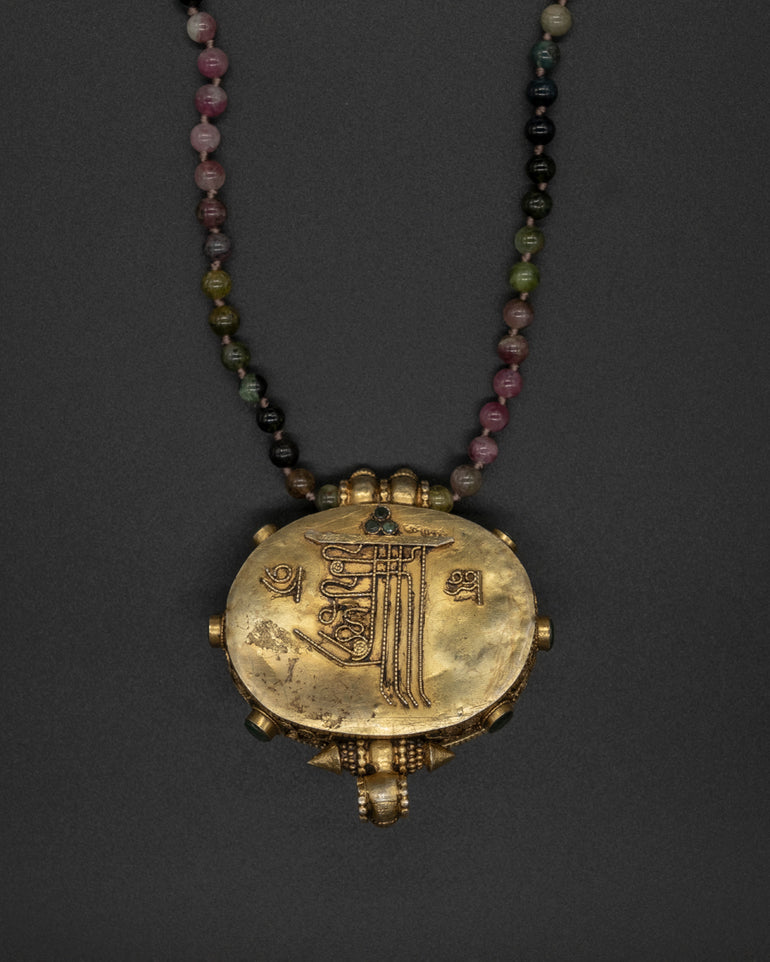 Crafted from brass, this beautiful vintage box features a mesmerizing turquoise, ruby, and emerald design. As you open it, you'll be delighted to find a precious Heruka protective Tibetan deity tucked inside. Paired with a stunning watermelon tourmaline chain. 
The tourmaline chain is 77 cm long [app 30.5 in long]
This item will ship directly from Bali via DHL delivery.  Please allow up to 10 business days to arrive.
---
Free shipping on orders in continental USA