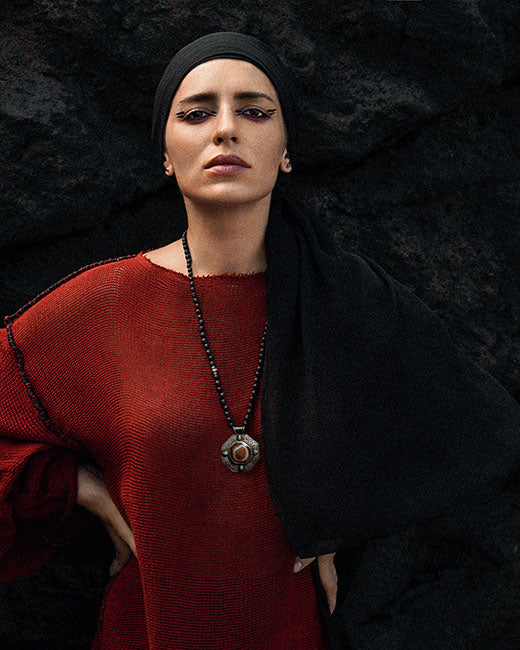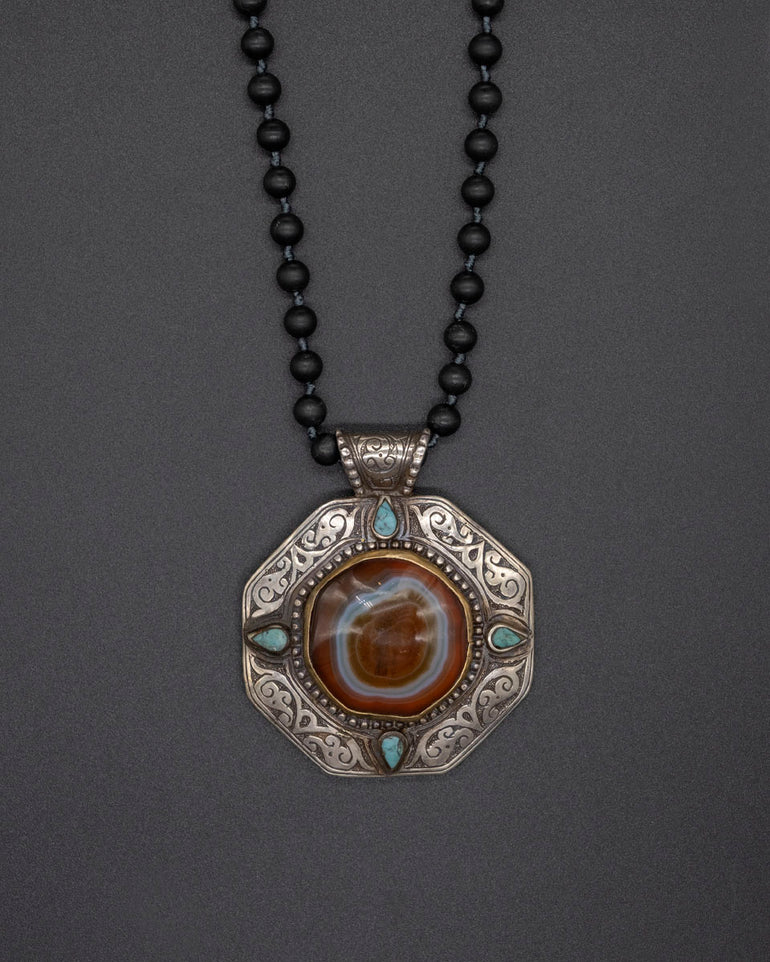 The Sulemani Eye Agate Pendant is a unique piece that effortlessly embodies a timeless allure. As an evil eye talisman, it shields against negative energy. From Afghanistan, this vintage pendant features a striking turquoise and silver design. Paired with a hand-knotted onyx chain to complete the look. This accessory is a stunning blend of history and beauty.
The onyx chain is 70 cm long [app 27.5 in long]
The pendant is 6 cm diameter [app 2.5 in]
This item will ship directly from Bali via DHL delivery.  Please allow up to 10 business days to arrive.
---
Free shipping on orders in continental USA