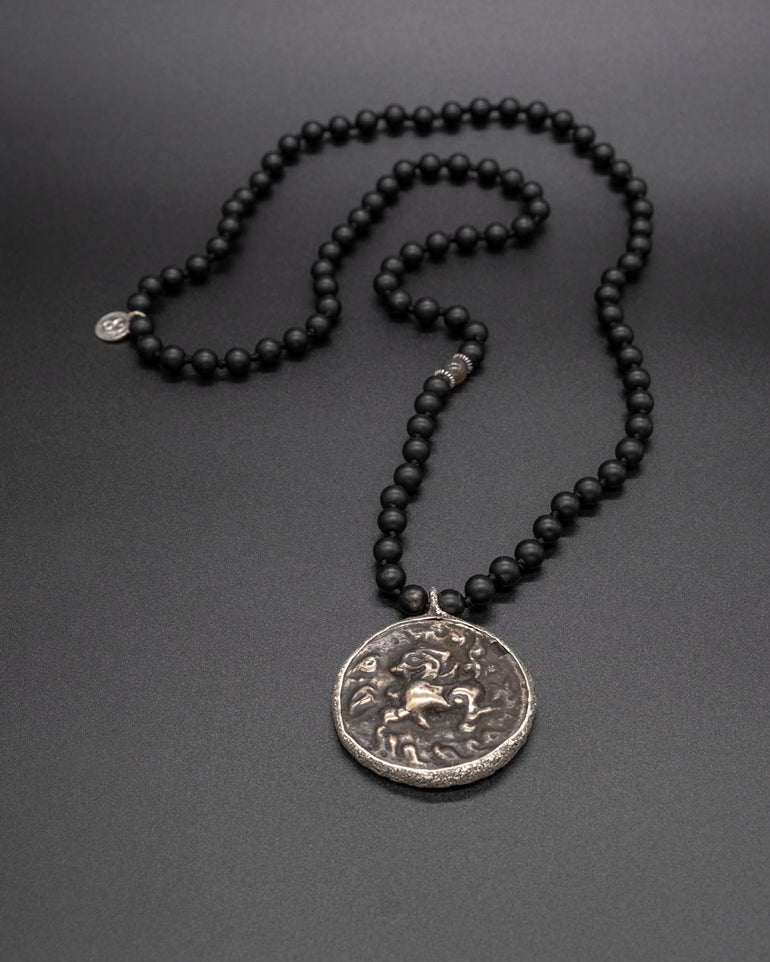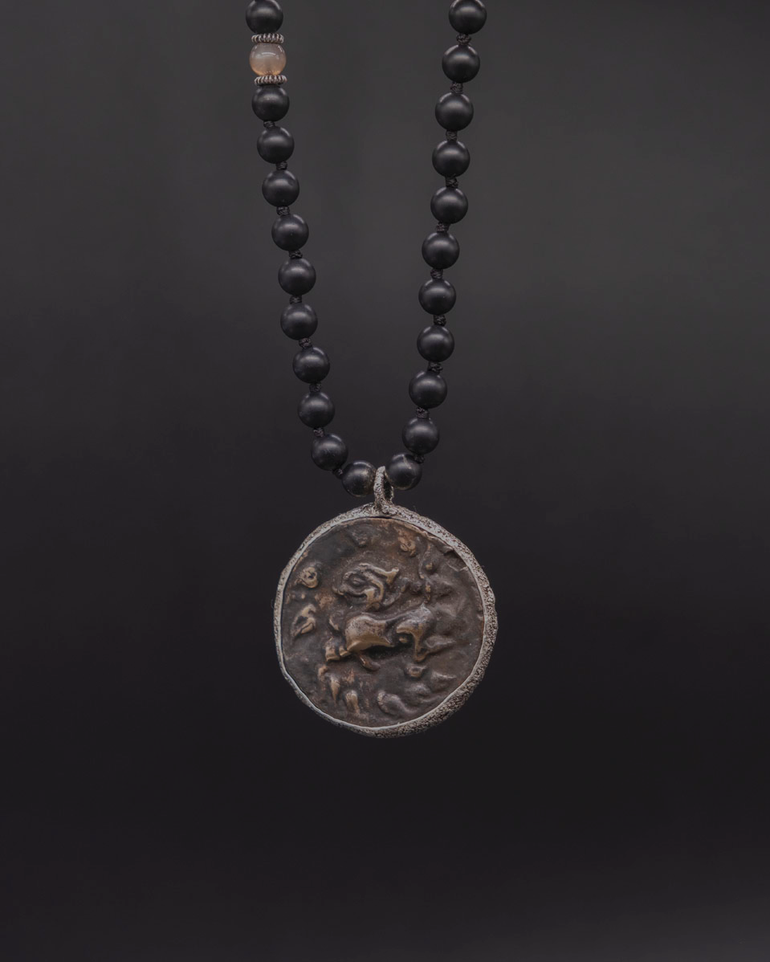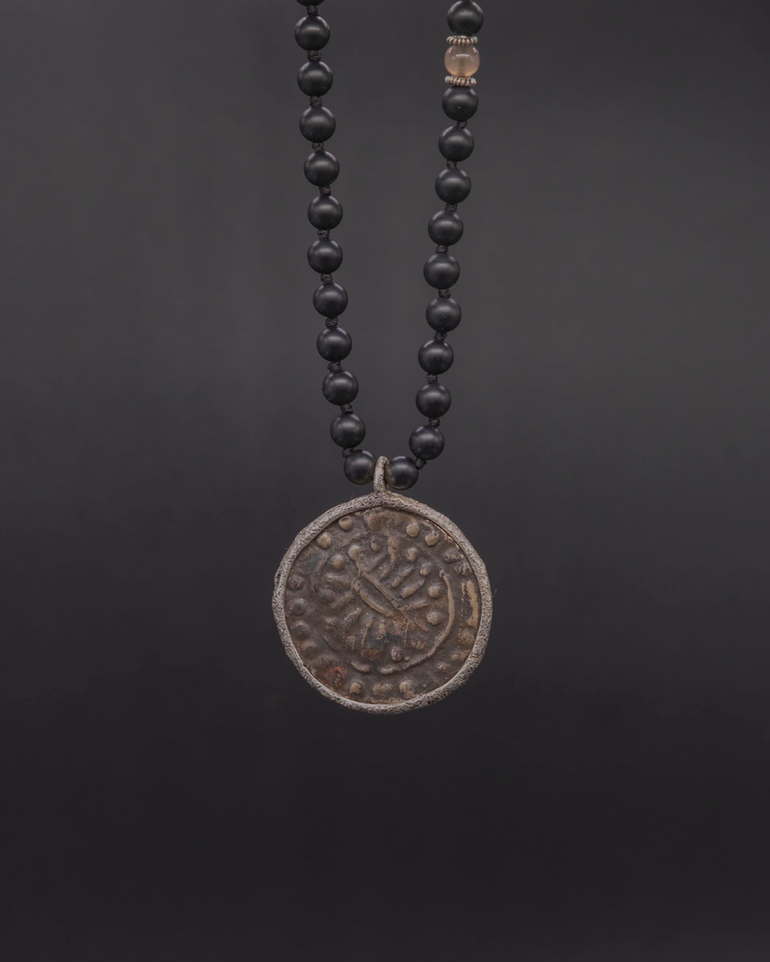 This exquisite piece features a beautifully crafted coin depicting the majestic deer, symbolizing intelligence, grace, and good fortune. The talisman is suspended on a hand-knotted onyx and black moonstone chain, creating a stunning contrast that highlights the intricate detailing of the pendant. 
The onyx chain is 70 cm long [app 27.5 in long]
This item will ship directly from Bali via DHL delivery.  Please allow up to 10 business days to arrive.
---
Free shipping on orders in continental USA