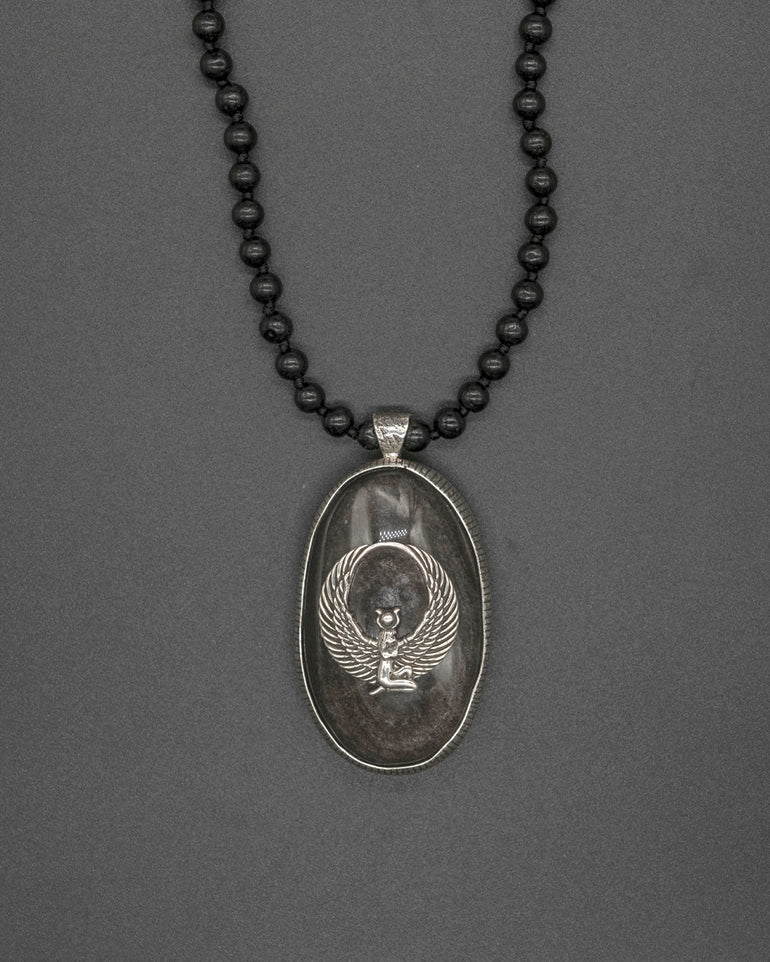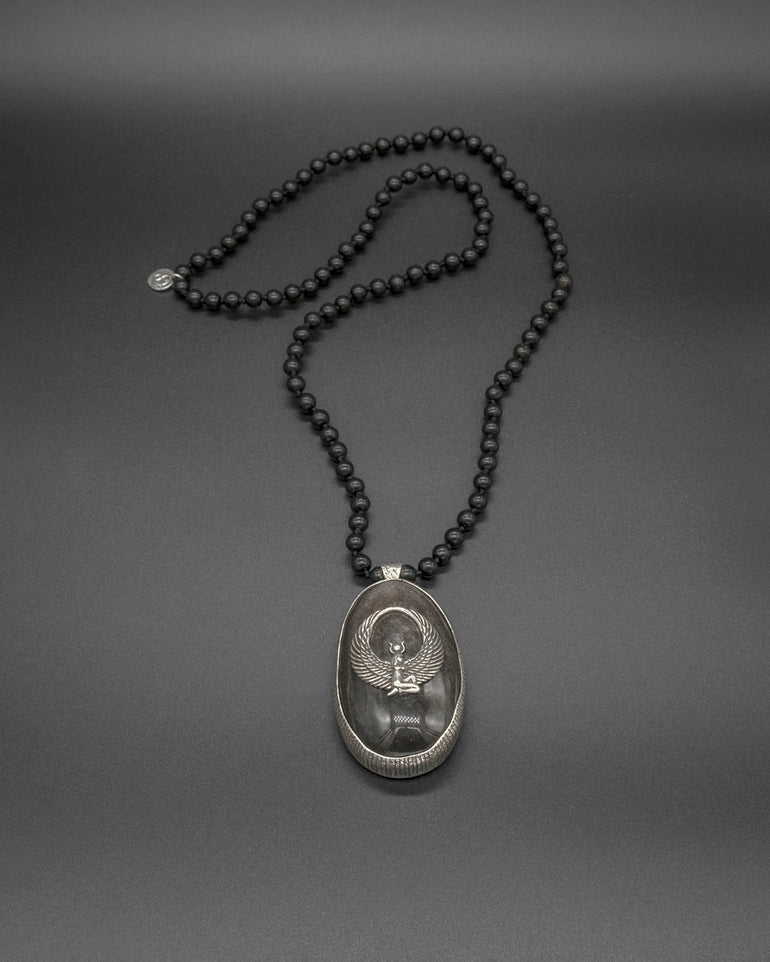 Embrace the essence of the revered Ancient Egyptian goddess Isis with our obsidian pendant. This piece is crafted with silver-framed, shimmering obsidian that embodies the captivating allure of the goddess herself. In the heart of this pendant lies a silver Isis emblem that serves as a quiet yet profound homage to the goddess of fertility, motherhood, magic, death, healing, and rebirth. The pendant is strung on a shungite chain.
The shungite chain is 72 cm long [app 28.25 in long]

This item will ship directly from Bali via DHL delivery.  Please allow up to 10 business days to arrive.

---
Free shipping on orders in continental USA