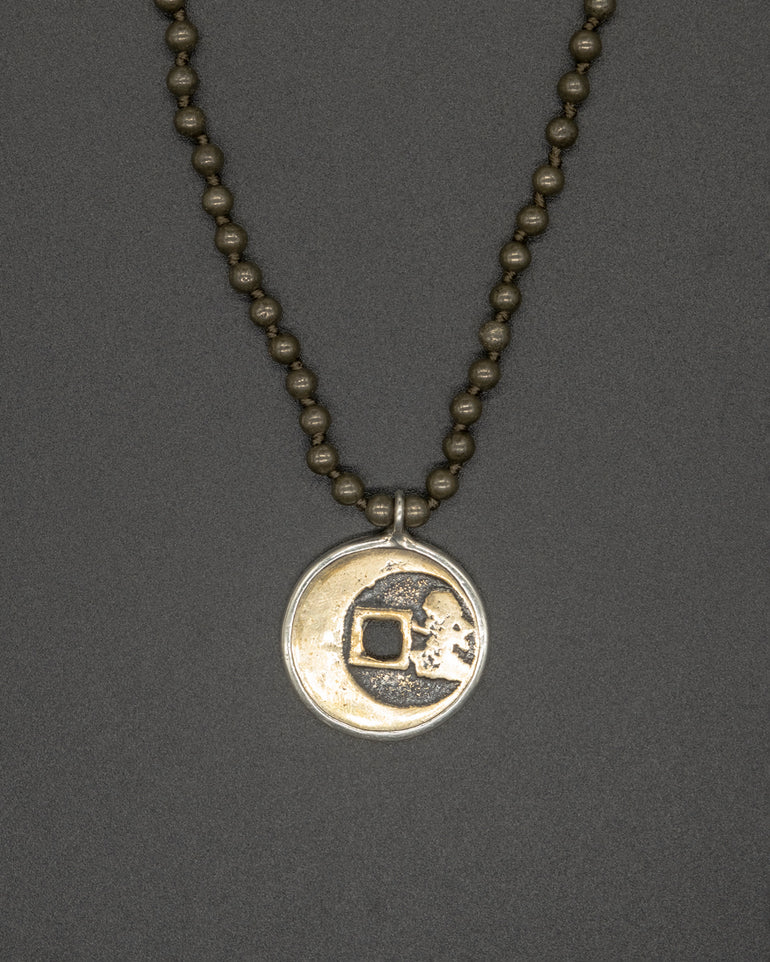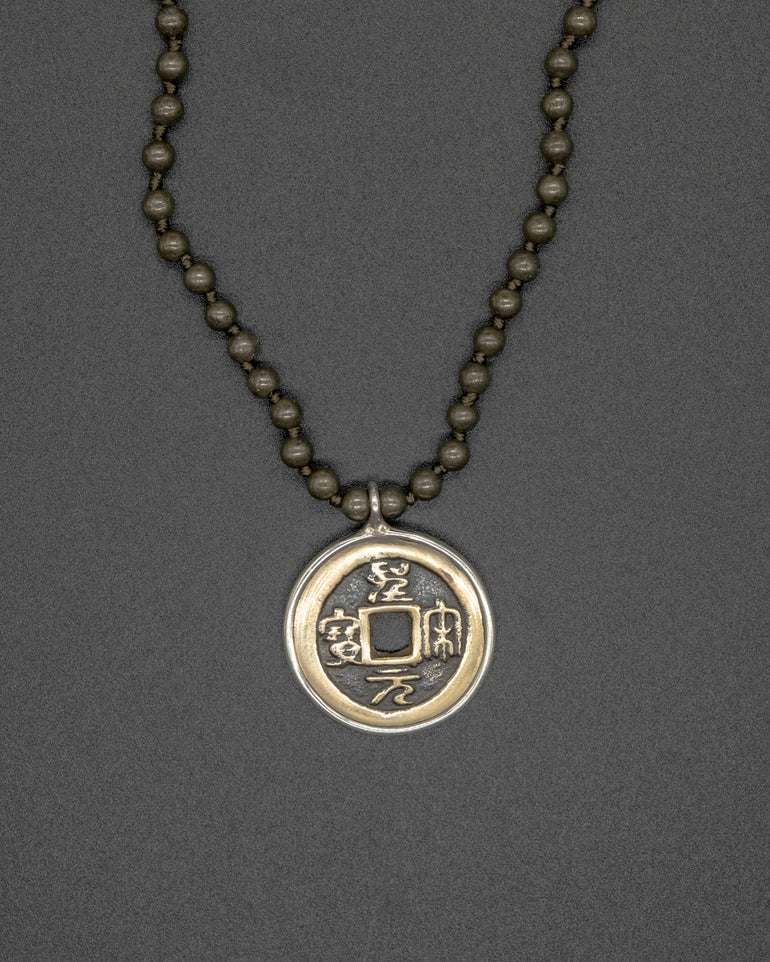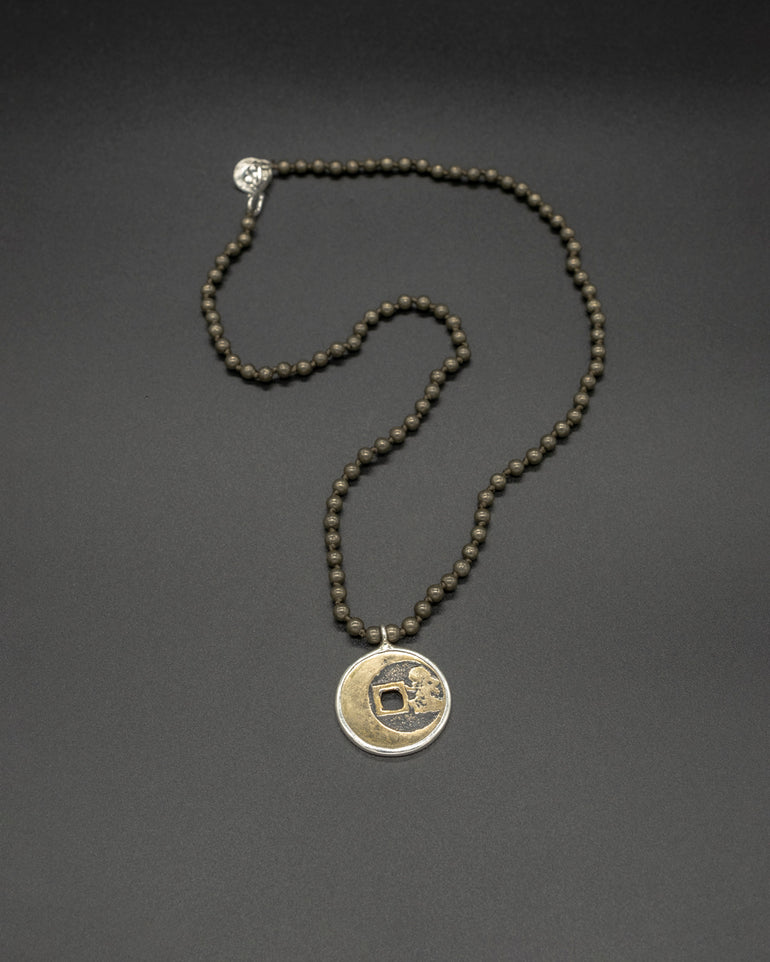 Embrace the mystical allure of the Balinese Pis Bulan pendant. This magic coin features a delicate Moon symbol, paired with a hand-knotted glistening pyrite chain. Allow the celestial vibes of the Pis Bulan to elevate your spirit and inspire your journey through the celestial realms.
  The pyrite chain is 48 cm long [app 19 in long] 
This item will ship directly from Bali via DHL delivery.  Please allow up to 10 business days to arrive.
---
Free shipping on orders in continental USA