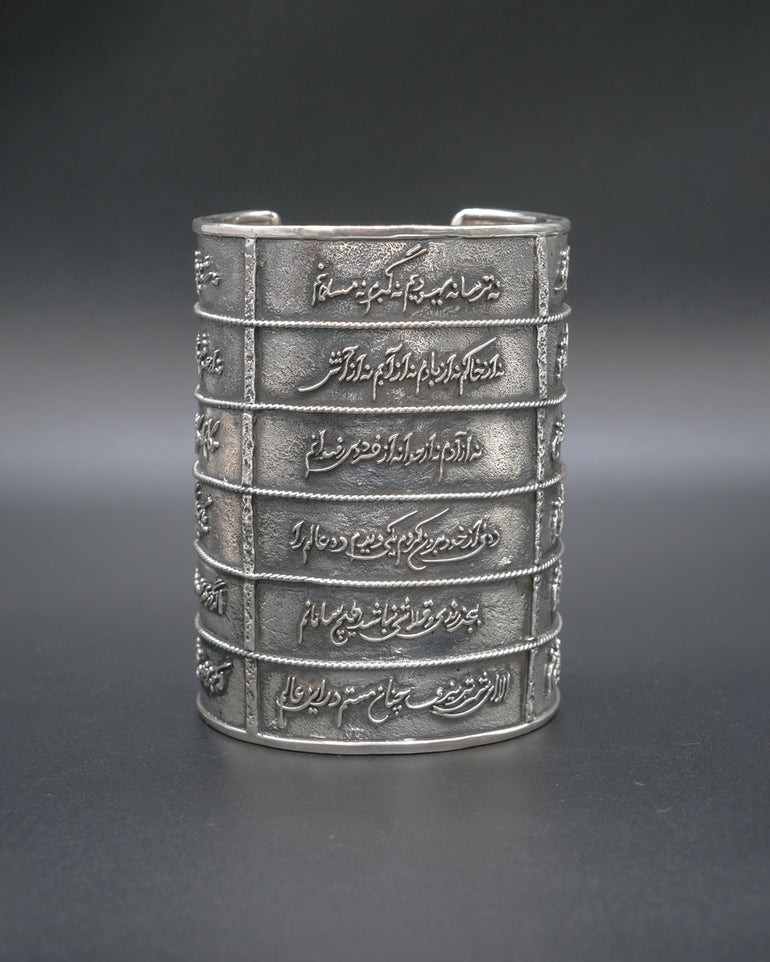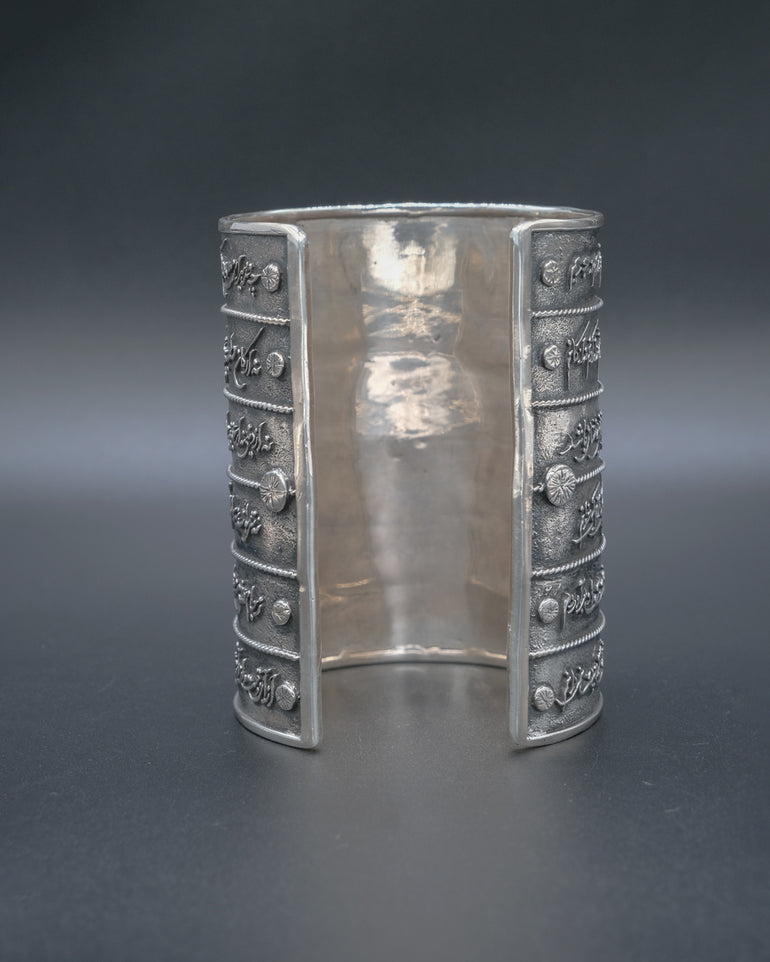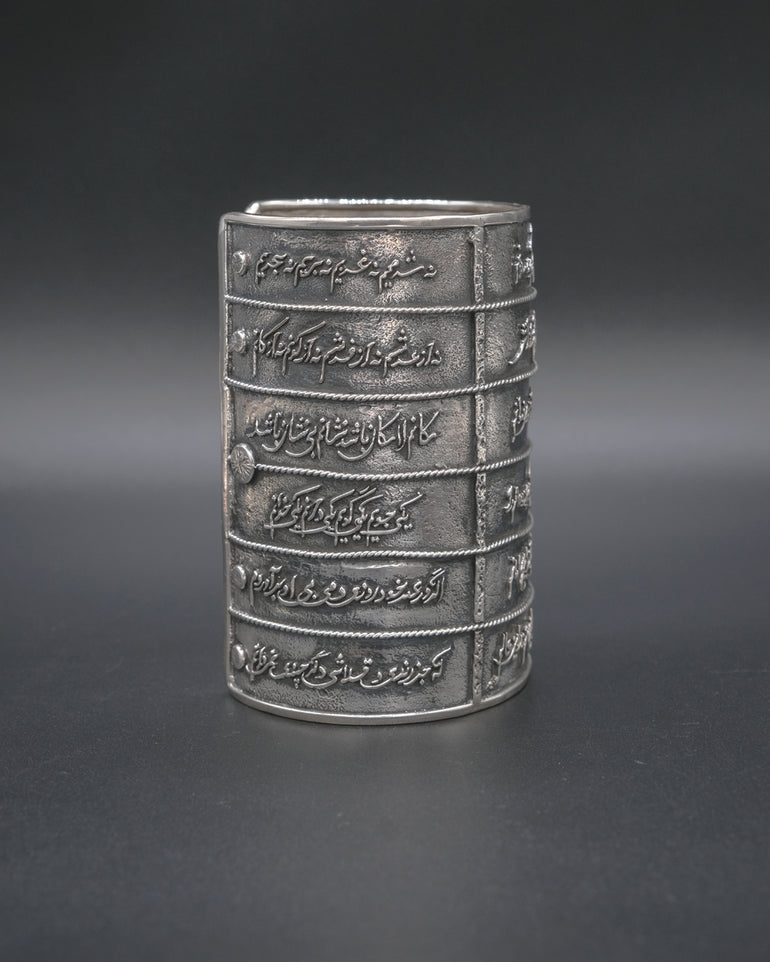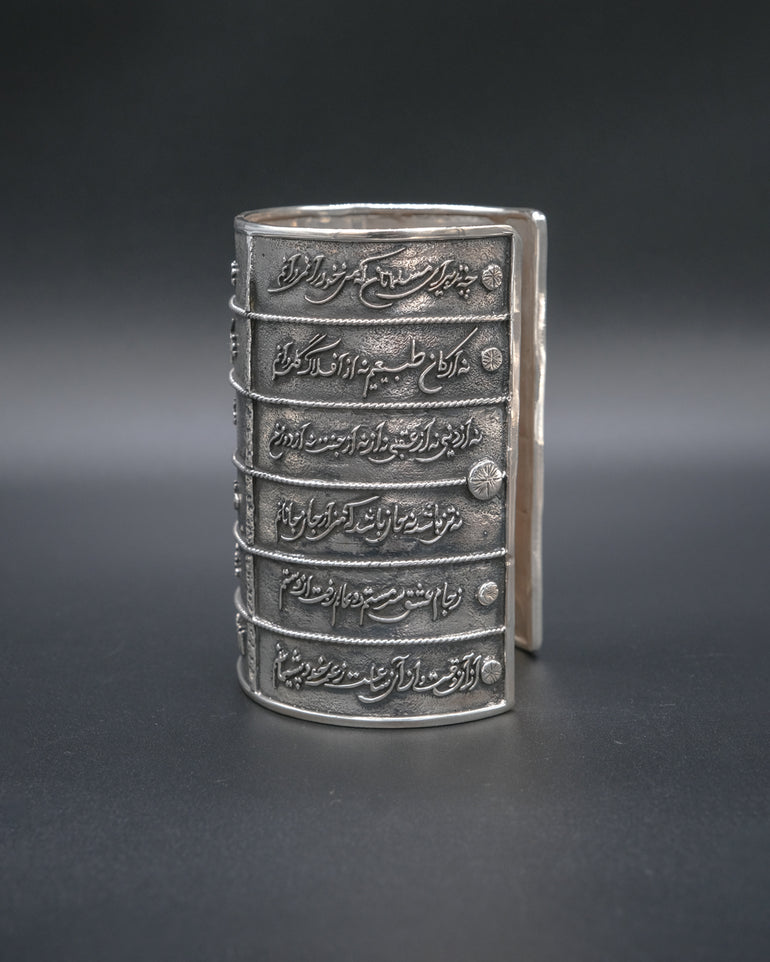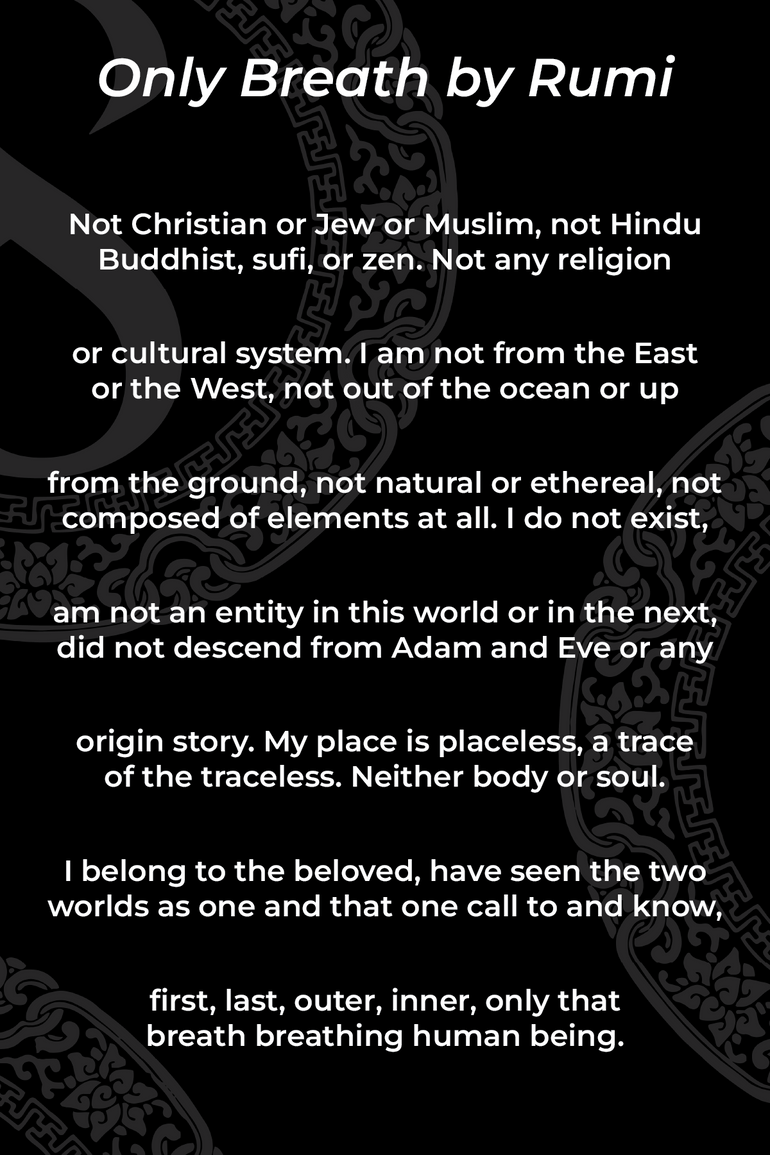 Embrace the beauty of simplicity with our sterling silver cuff that beautifully encapsulates the enchanting words of Rumi's poetry. The hand-carved inscription of "Only Breath" reminds us of the preciousness of each human we encounter. Let this cuff be your daily reminder to pause, breathe, and appreciate the people surrounding you.
190g silver | Length 9 cm by 17 cm
This item will ship directly from Bali via DHL delivery.  Please allow up to 10 business days to arrive.
---
Free shipping on orders in continental USA