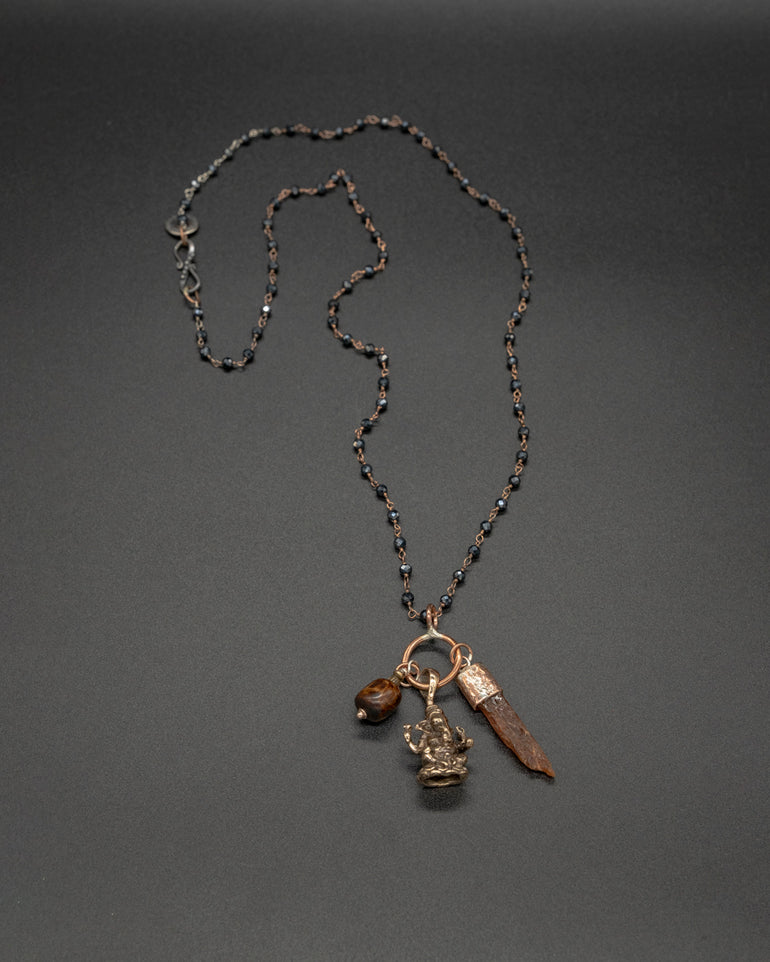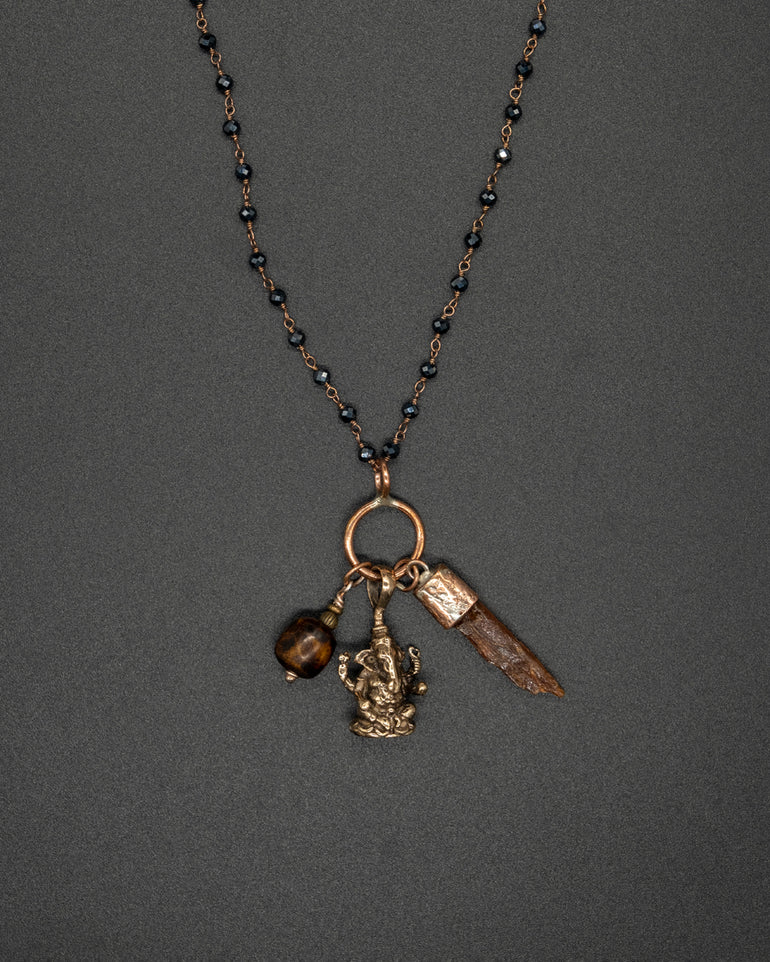 This talisman necklace is adorned with a bronze Ganesha charm, an enchanting orange Kyanite point, and a handcrafted wooden orb, bound together on a copper ring. The charms are enhanced by a sapphire and brass chain, exuding an earthly feel. 
  The sapphire & brass chain is 57cm long [app 22.5 in long] 
This item will ship directly from Bali via DHL delivery.  Please allow up to 10 business days to arrive.
---
Free shipping on orders in continental USA