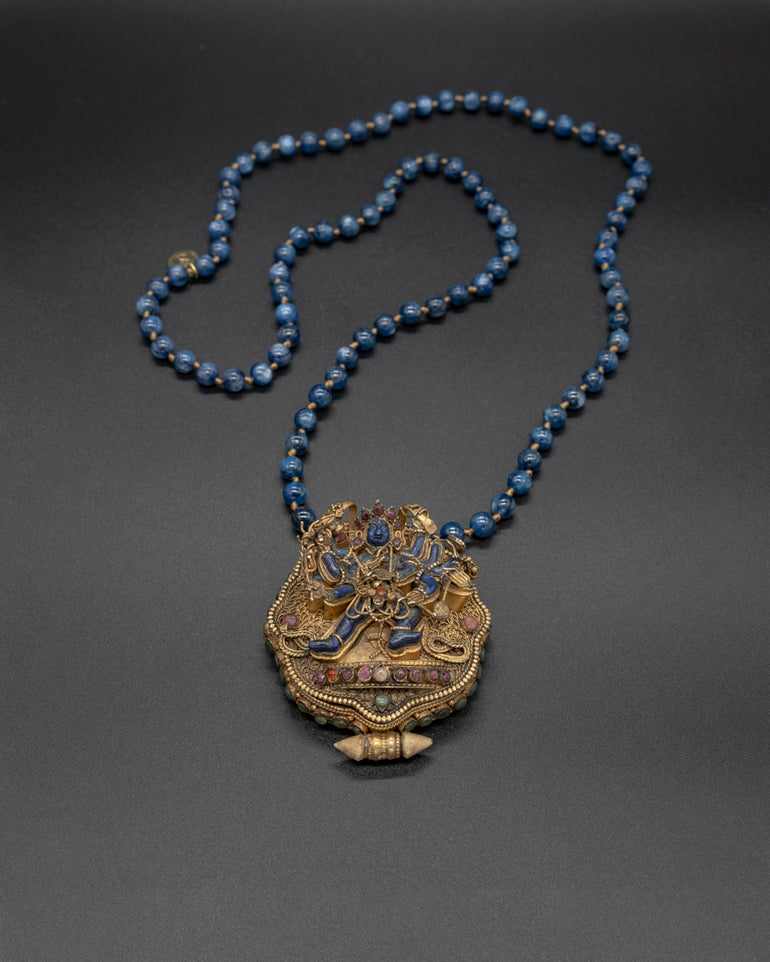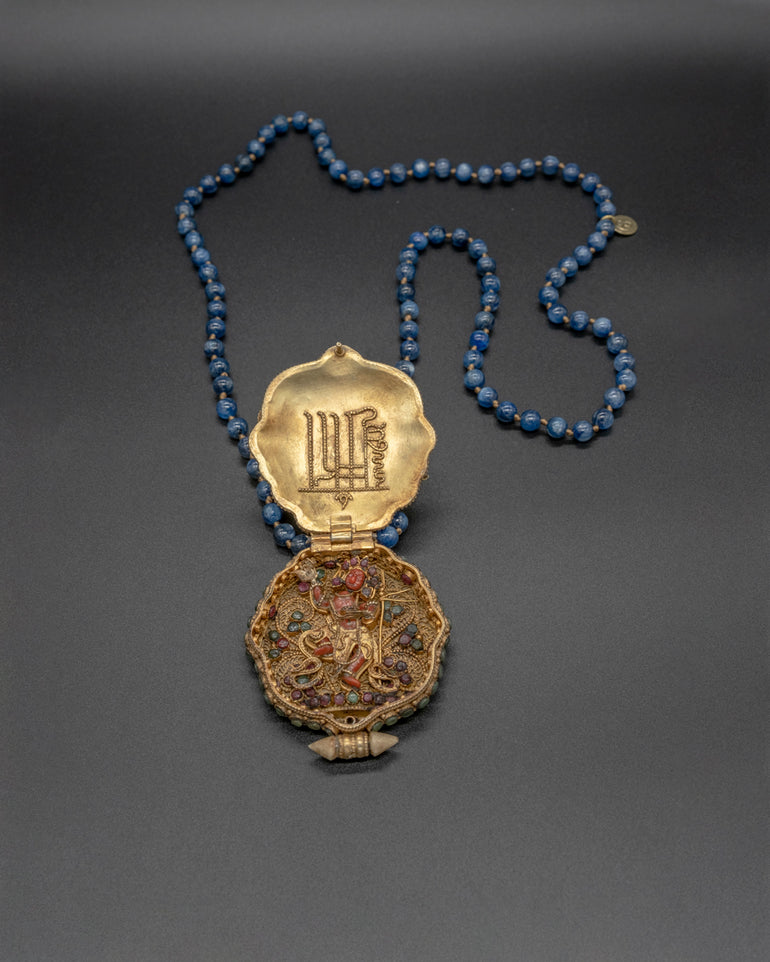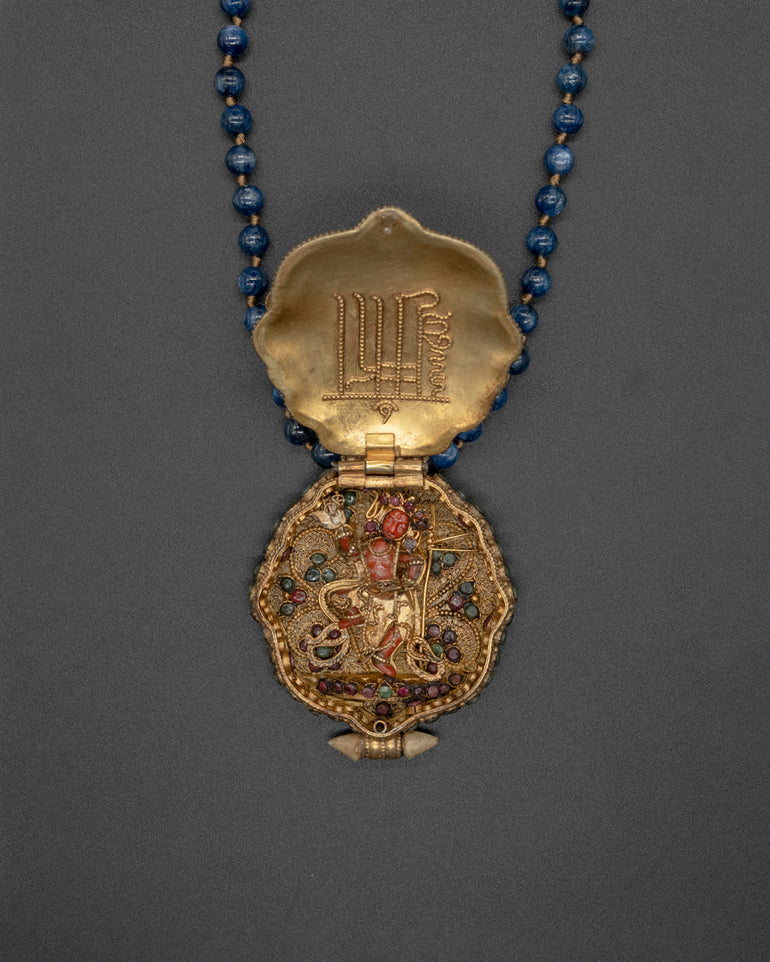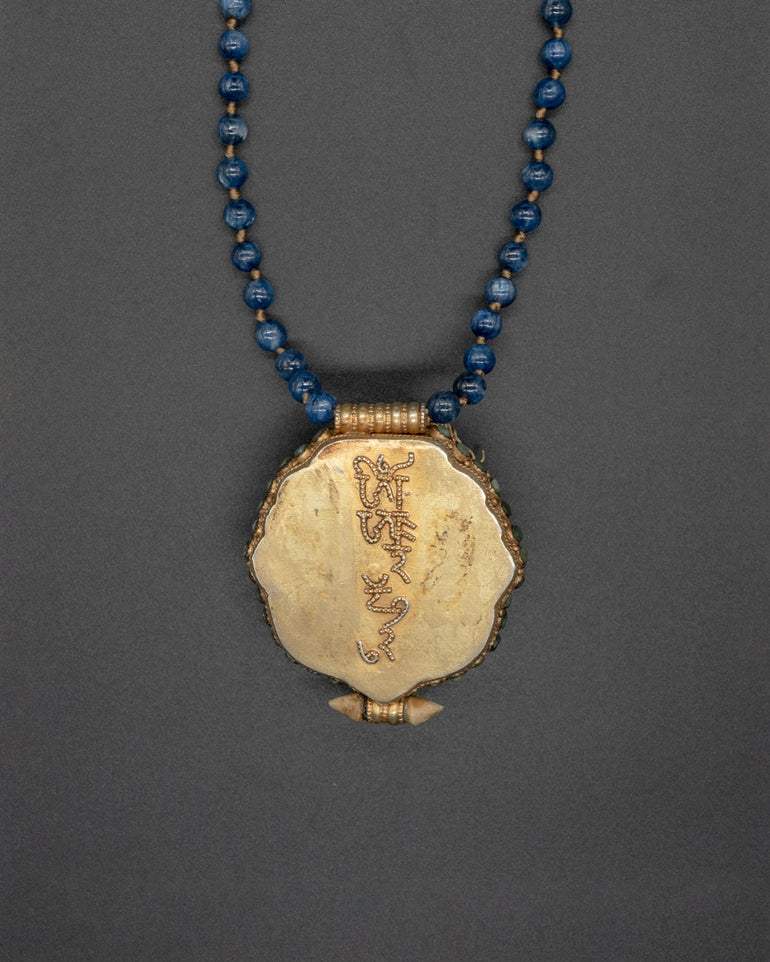 This breathtaking Marici Goddess locket is hand-crafted from exquisite vintage brass and features two distinct forms of the powerful deity - in warrior mode and in destructive mode. The intricate hand-carving and fine wiring detailing, accented with brilliant ruby, coral, emerald, and lapis gems, make this piece a true work of art. With its luxurious and ornate design, the Marici Goddess locket channels the divine feminine within you, empowering you to conquer any challenge that comes your way.
The kyanite chain is 77 cm long [app 30.5 in long]
The pendant is 6.5 cm long x 5.5 cm wide [app 2.5 in x 2.25 in]
This item will ship directly from Bali via DHL delivery.  Please allow up to 10 business days to arrive.
---
Free shipping on orders in continental USA