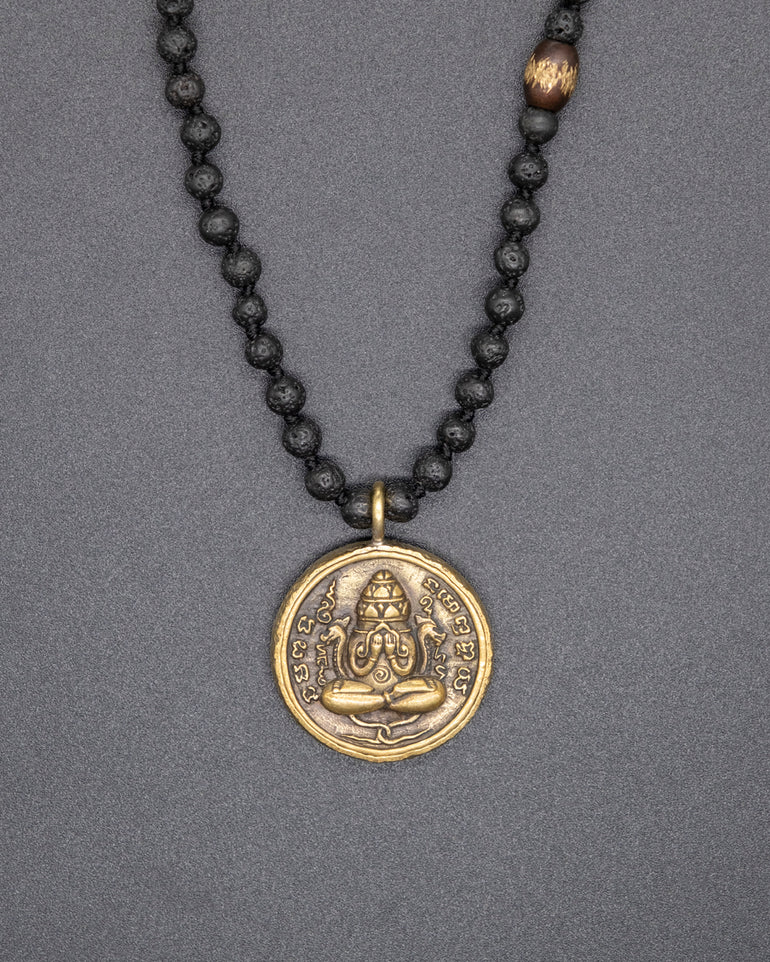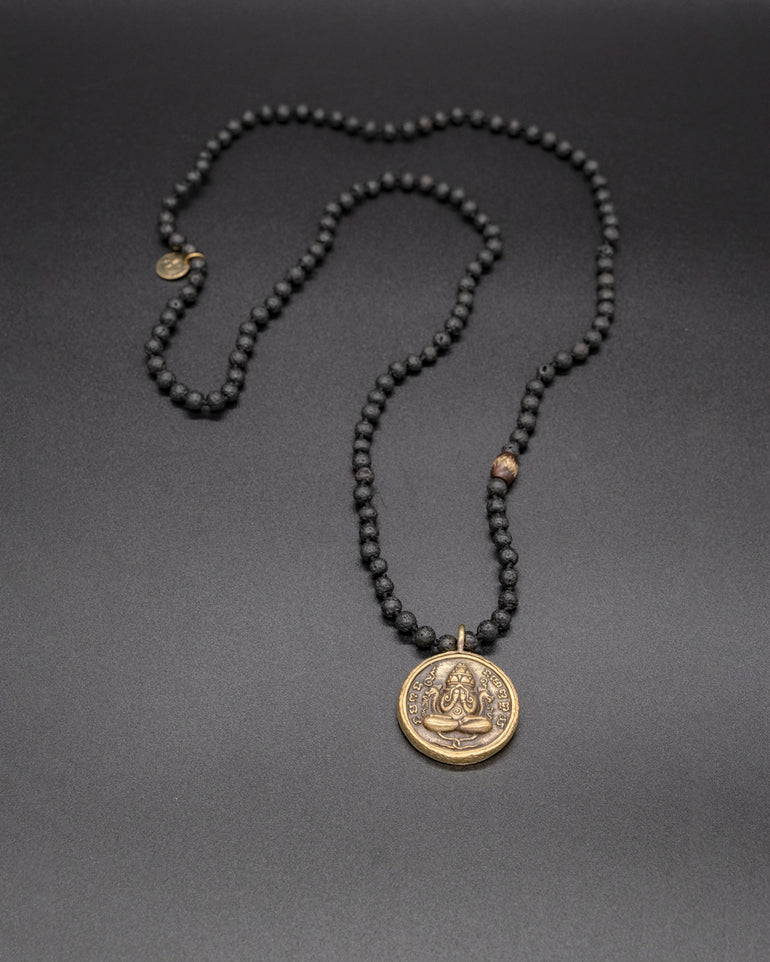 Spring into serenity with our Lung Poo Krung Circle. This specialty item features a vintage closed-eye Buddha pendant from Thailand, reflecting tranquility and invoking a sense of calm. Paired with the pendant, the hand-knotted chain of mixed stones, which includes lava stone, garnet, and onyx, adds an earthy touch of charm. 
The lava stone chain is 70 cm long [app 27.5 in long]

This item will ship directly from Bali via DHL delivery.  Please allow up to 10 business days to arrive.

---
Free shipping on orders in continental USA