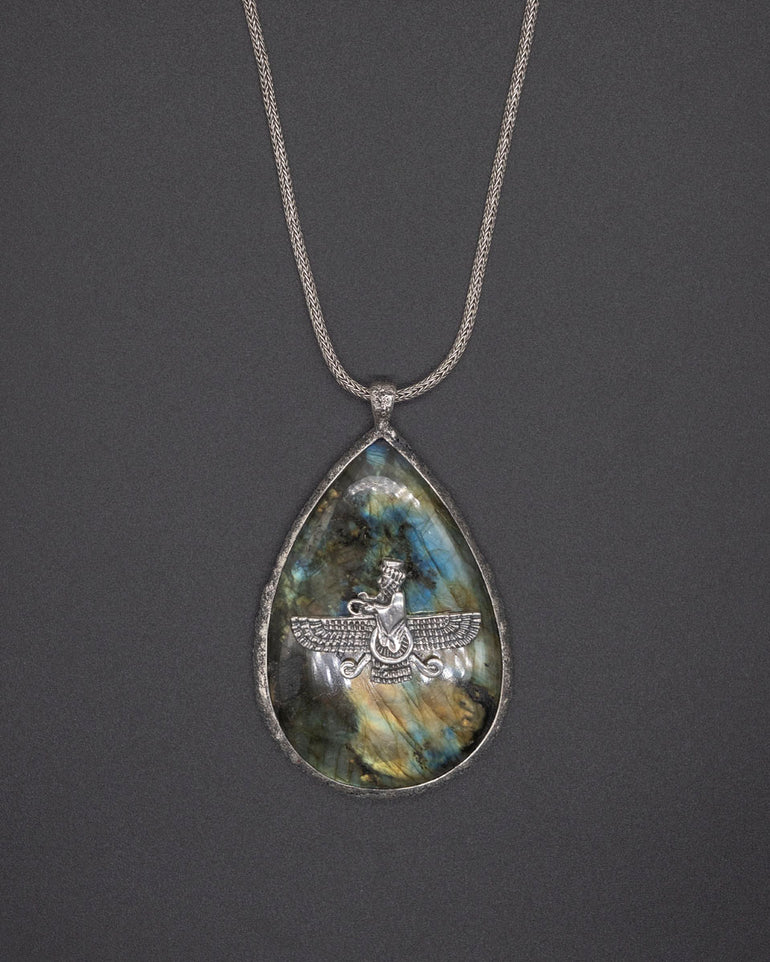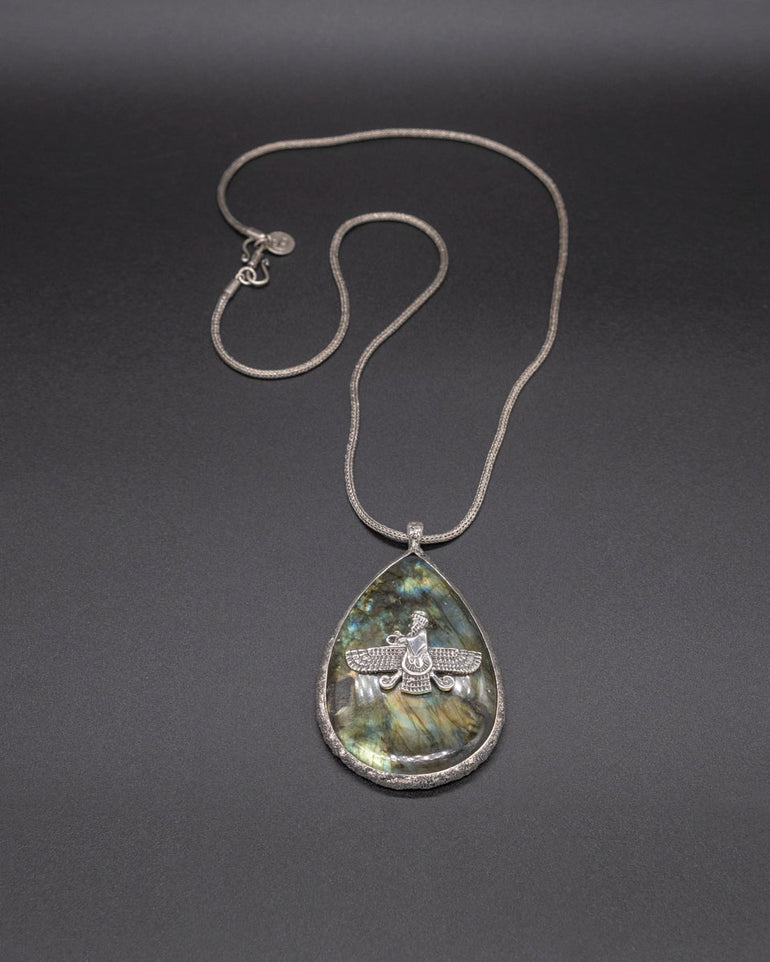 Our Light of Farvahar pendant is a symbol of your commitment to living with good thoughts, good words, and good deeds. Made with the finest quality labradorite stone, this pendant shimmers and sparkles with every movement. The silver farvahar and hand-framed dusted silver pendant add a touch of elegance and sophistication. Paired with a matching sterling silver rope chain, this pendant is a perfect reminder of the values that are important to you and will be cherished for years to come.
The silver chain is 63 cm long [app 25 in long]
The pendant is 7 cm long x 5 cm wide [app 2.75 in x 2 in]
This item will ship directly from Bali via DHL delivery.  Please allow up to 10 business days to arrive.
---
Free shipping on orders in continental USA