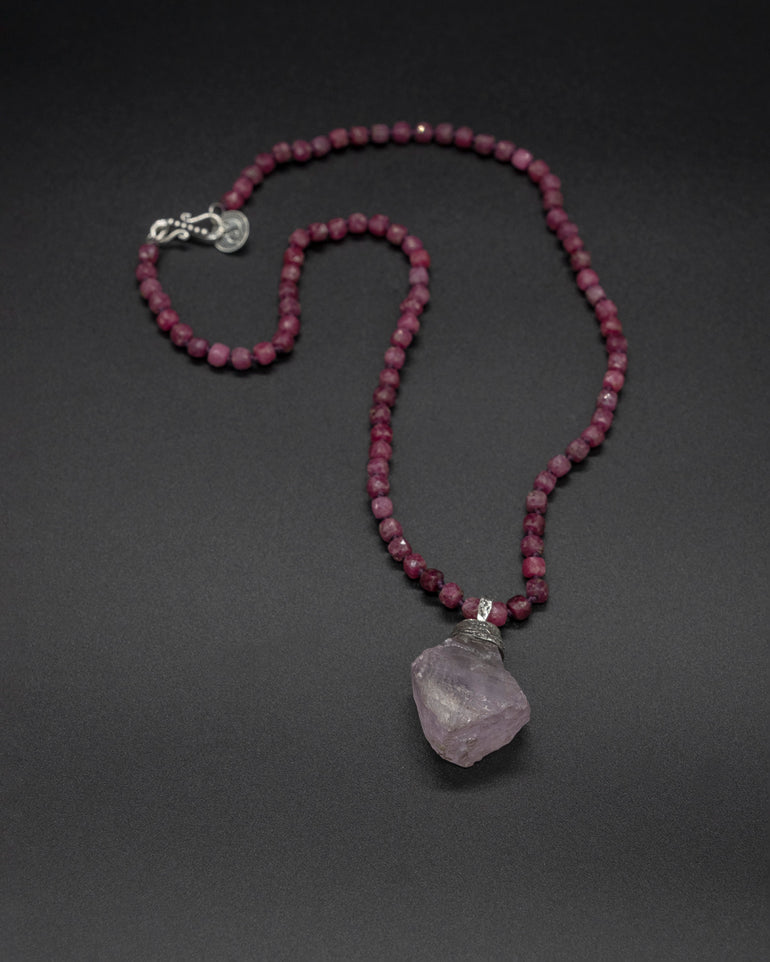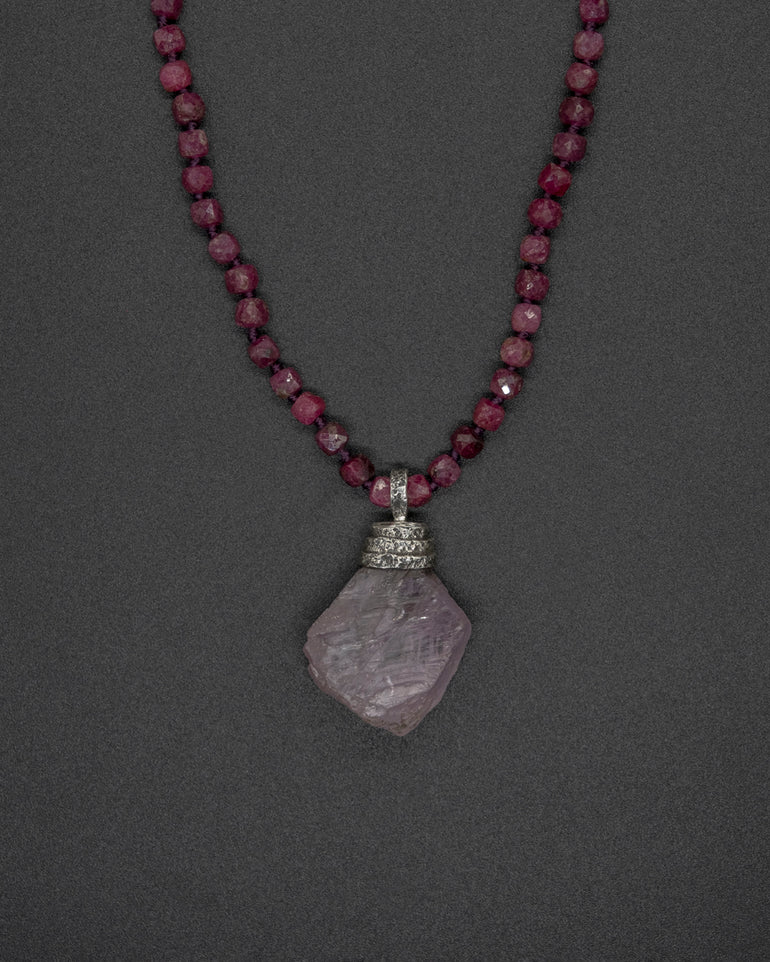 Our raw-cut Afghanistan kunzite gem, tastefully capped in silver, radiates a soft and delicate aura. Paired with a hand-knotted ruby chain, this piece seamlessly marries Ruby, the stone of love, and Kunzite, the stone of healing.
The ruby chain is 46 cm long [app 18 in long]
This item will ship directly from Bali via DHL delivery.  Please allow up to 10 business days to arrive.
---
Free shipping on orders in continental USA