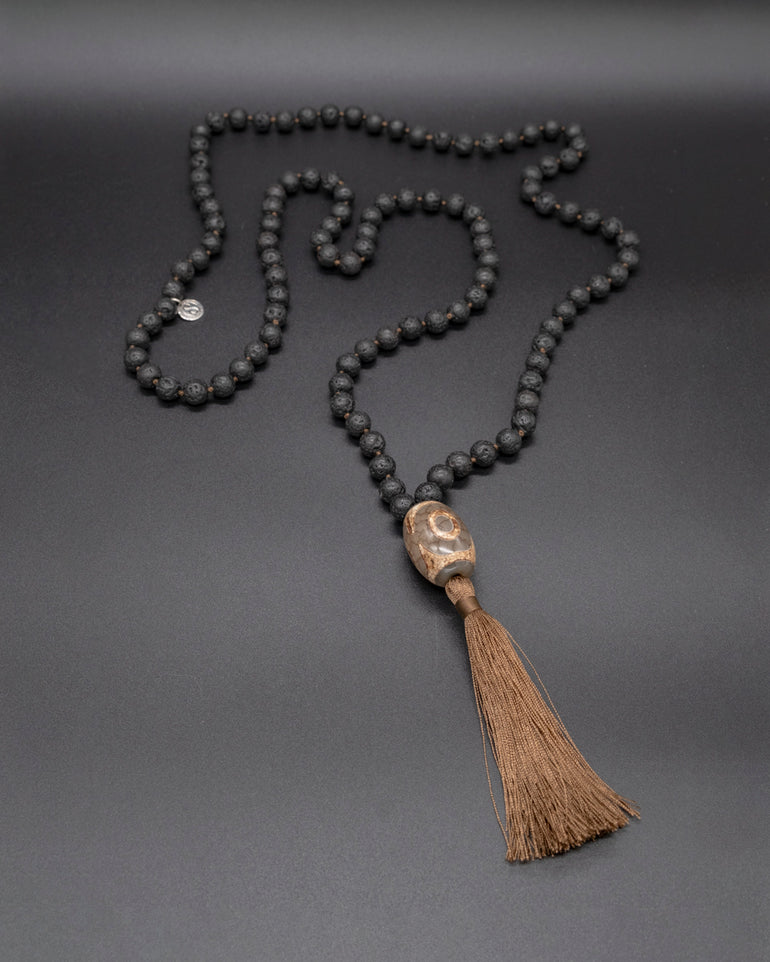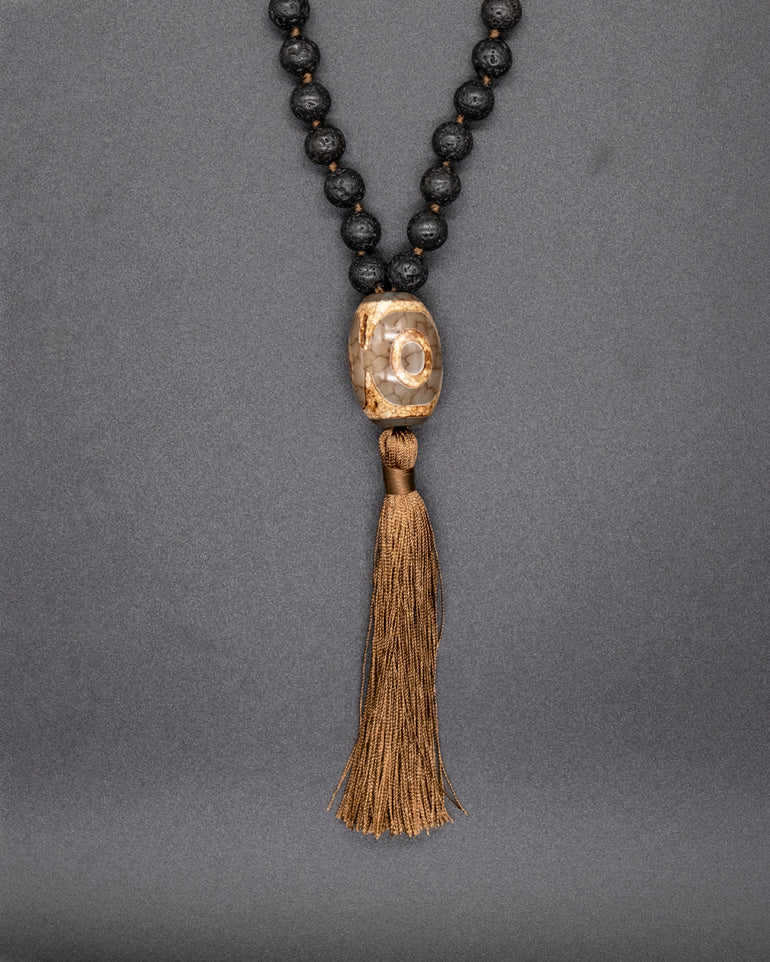 Perfect for those seeking peace and mental clarity, this mala is a beautiful addition to your daily routines. The lava beads provide a texture that is pleasant to touch, awakening your senses during meditation. With the Jasper guru bead acting as a tangible reminder of your meditation intentions, this mala is sure to enhance your concentration and mindfulness. 
This mala is 110 cm long [app 43 in long]

This item will ship directly from Bali via DHL delivery.  Please allow up to 10 business days to arrive.
---
Free shipping on orders in continental USA