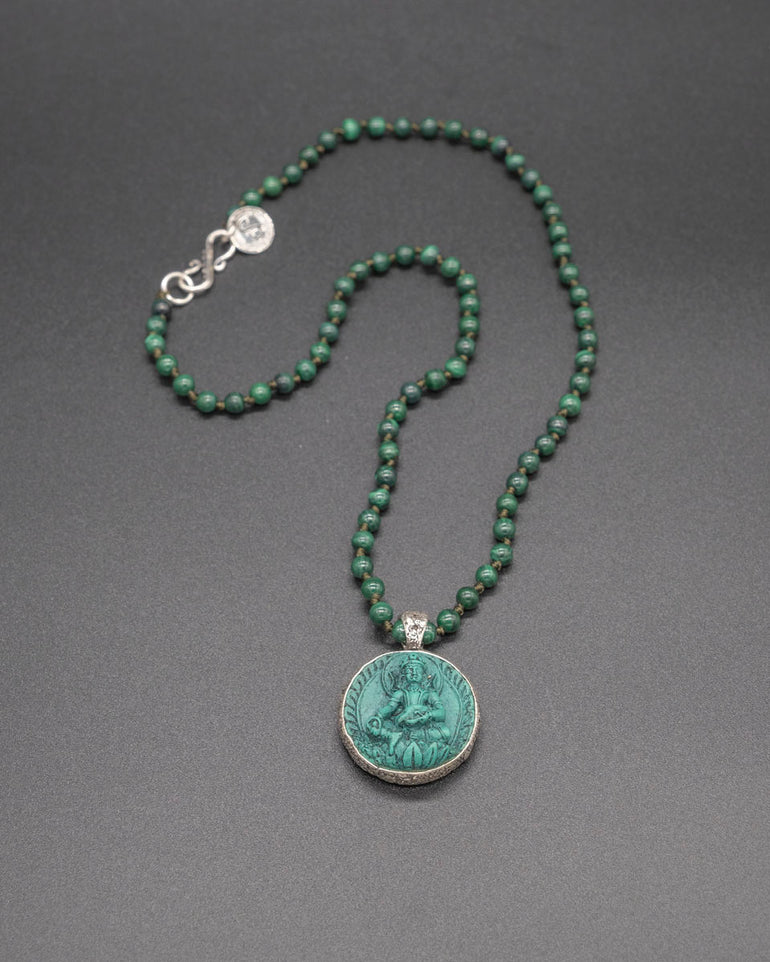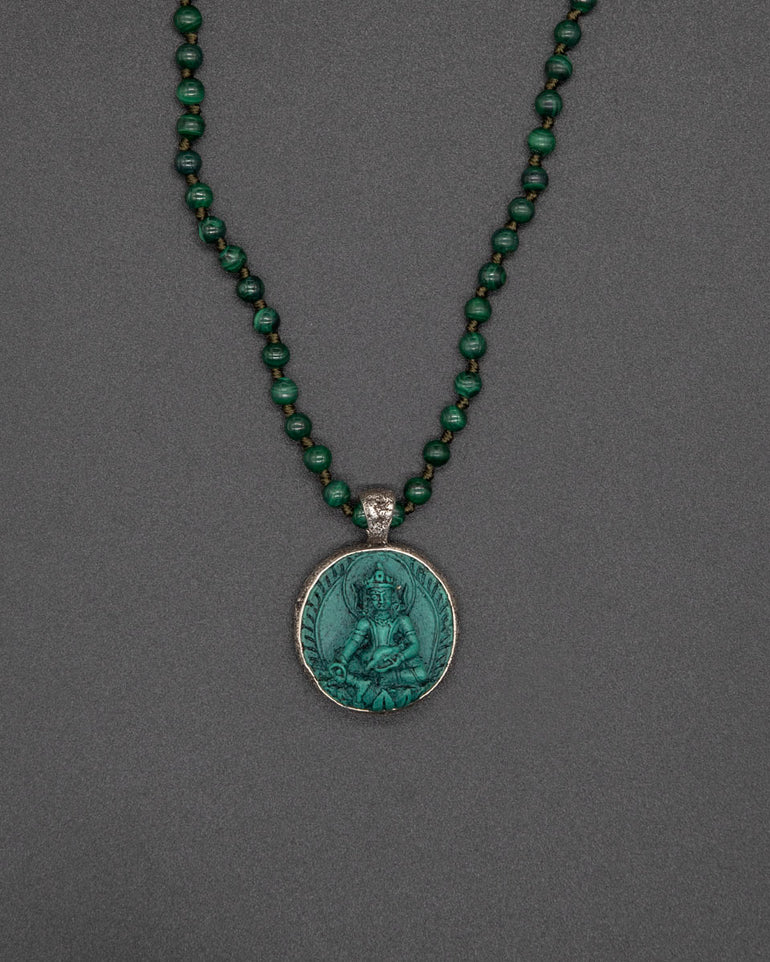 Introducing the exquisite Forest Dewi necklace, adorned with the hand-dusted silver framed vintage Goddess Tara. Crafted with intricacy, the Goddess Tara depicted in a meditative pose exudes serene vibes. Accentuating the necklace's beauty is the hand-knotted malachite chain that suspends the Tara pendant in a tranquil fashion. 
The malachite stone chain is 45 cm long [app 17.5 in long]
This item will ship directly from Bali via DHL delivery.  Please allow up to 10 business days to arrive.
---
Free shipping on orders in continental USA