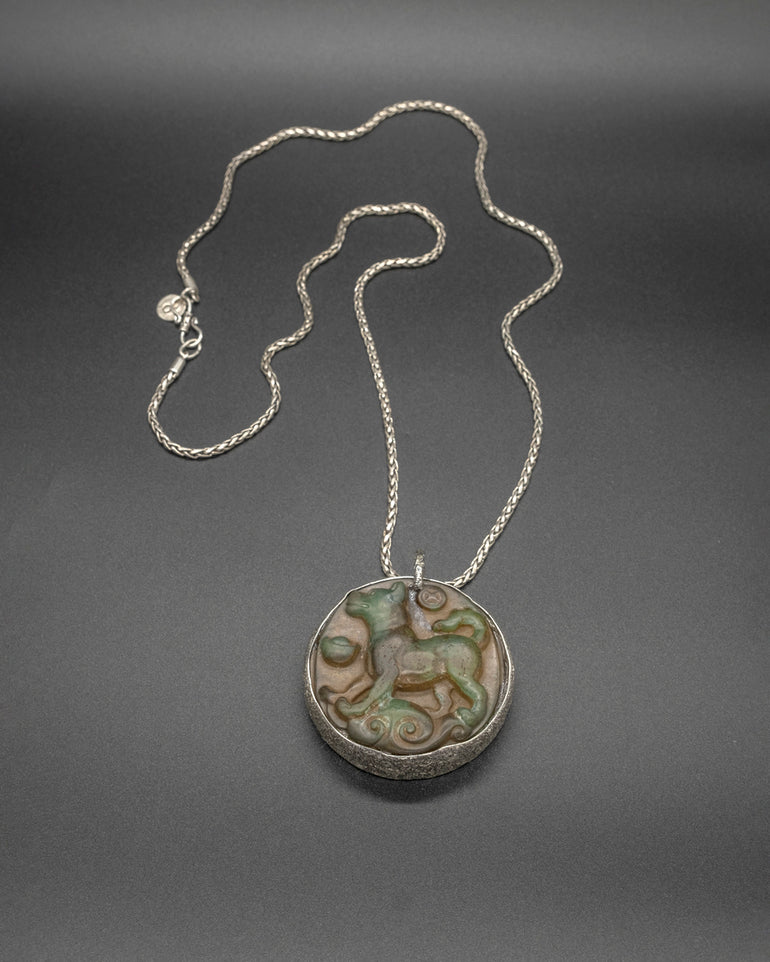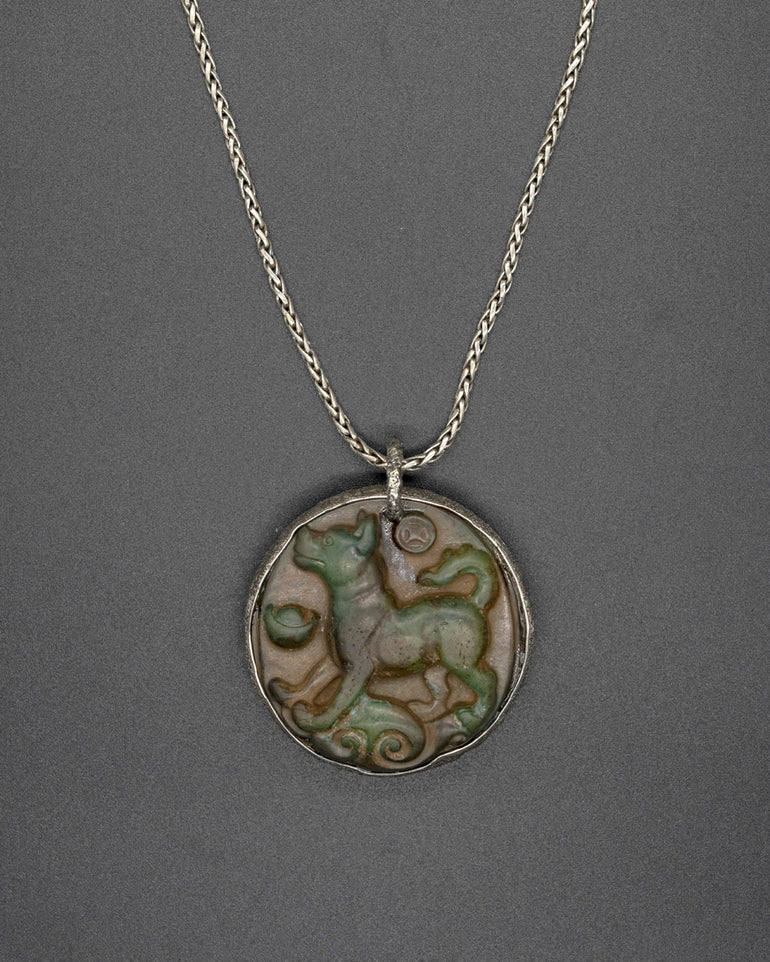 Infused with the essence of loyalty and the rich tapestry of the Chinese zodiac, this piece is made from intricately carved Nephrite jade and set in sterling silver.  The pendant depicts a loyal dog on one side and showcases the Chinese zodiac calendar on the other. Paired with a silver Balinese rope chain.
The silver chain is 78 cm long [app 31 in long]
This item will ship directly from Bali via DHL delivery.  Please allow up to 10 business days to arrive.
---
Free shipping on orders in continental USA