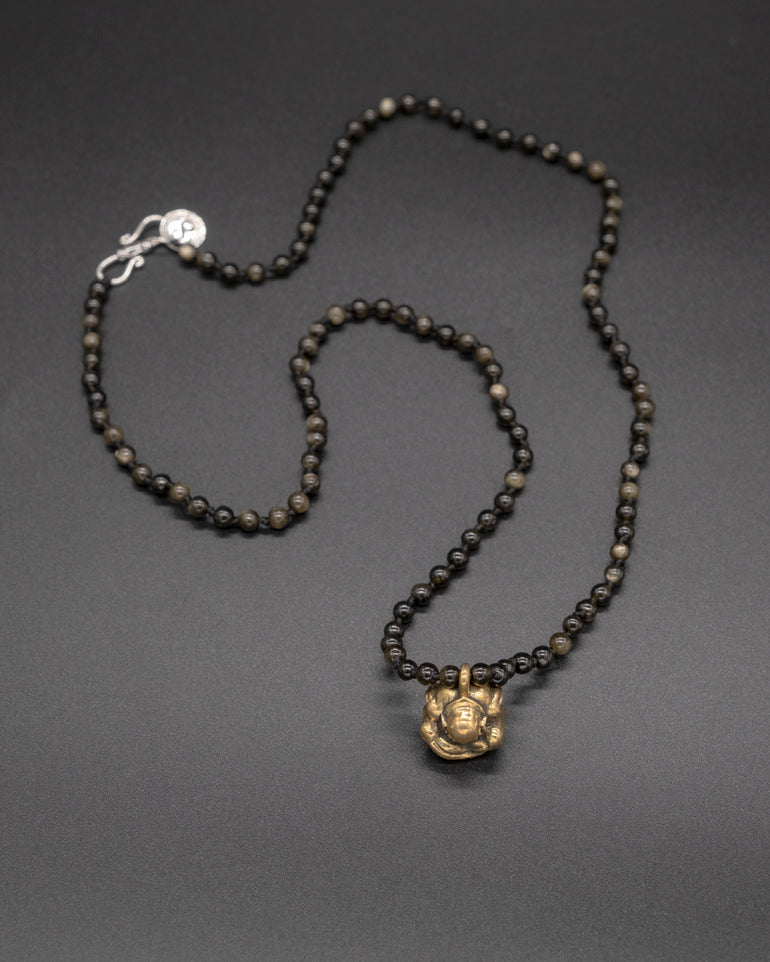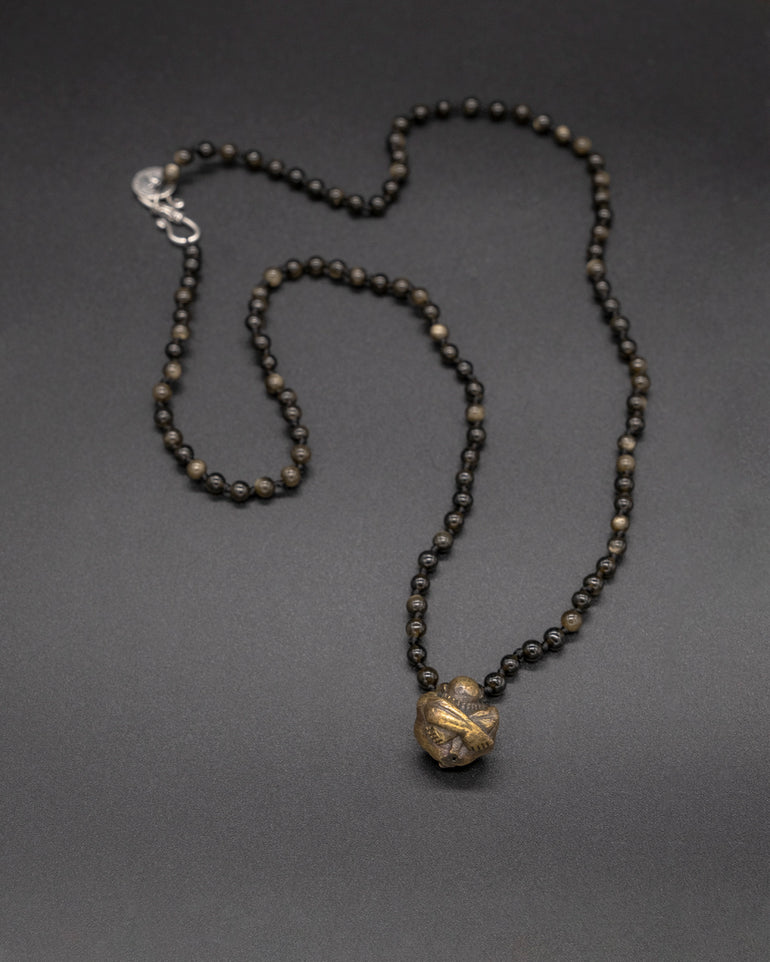 Devotion, our vintage carved Buddhist monk pendant. This fine piece echoes the teachings of patience, peace, and enlightenment. It's perfectly paired with a hand-knotted obsidian chain. The deep black sheen of the obsidian exudes a powerful energy. With Devotion, carry a piece of tranquility with you wherever you go.
The obsidian chain is 60 cm long [app 23.5 in long]

This item will ship directly from Bali via DHL delivery.  Please allow up to 10 business days to arrive.
---
Free shipping on orders in continental USA