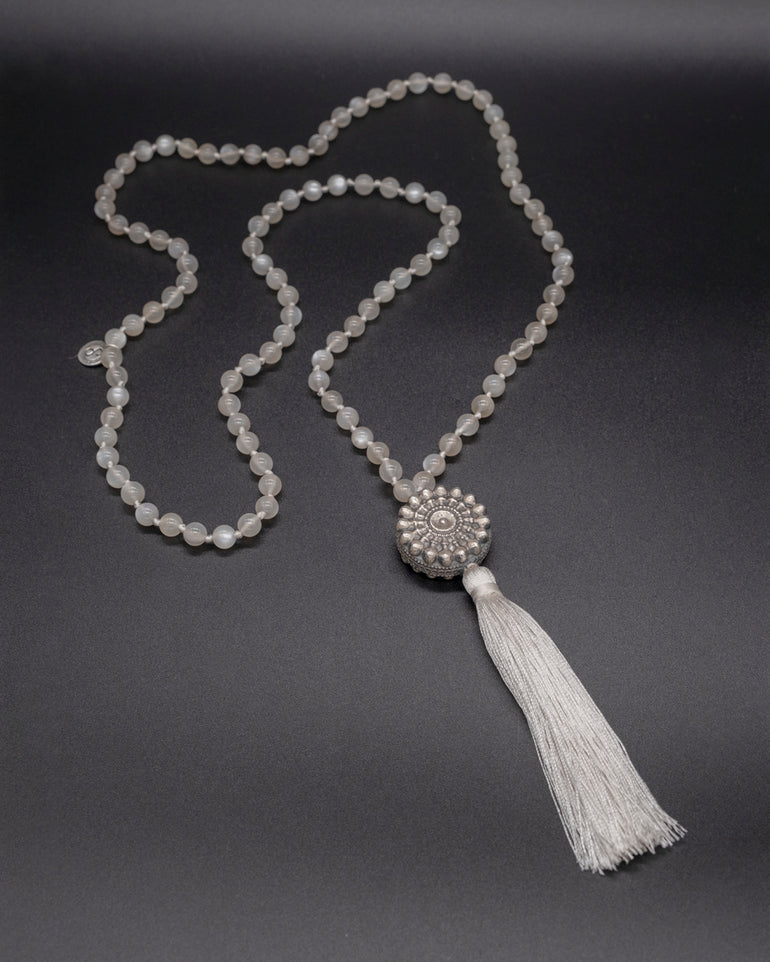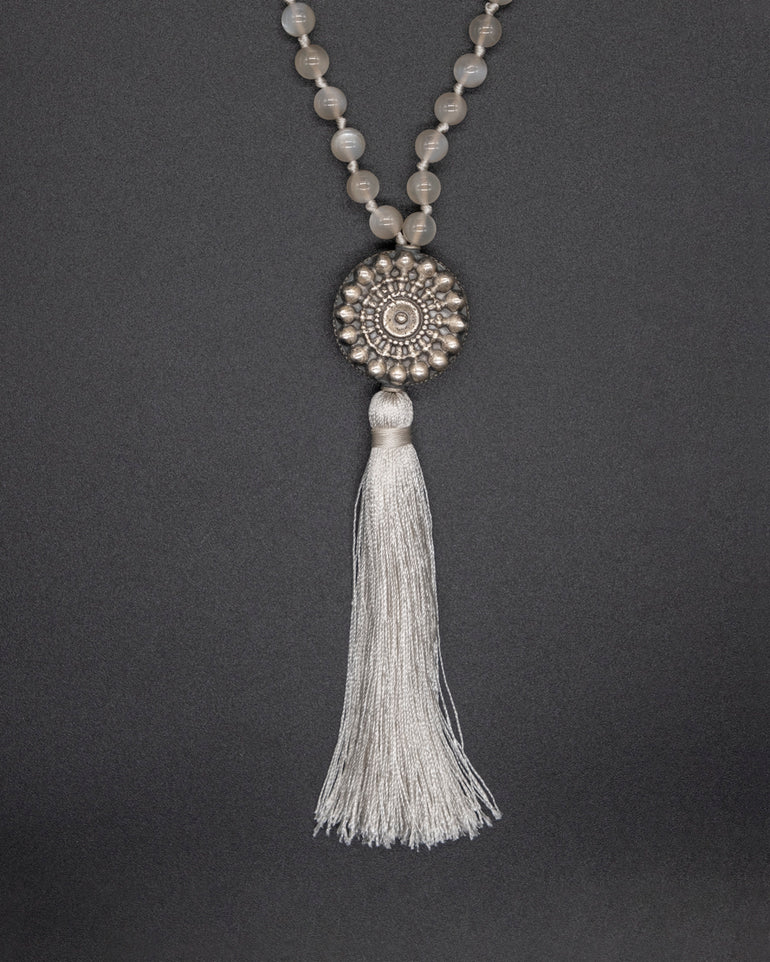 Immerse in tranquility and spiritual renewal with our light grey moonstone mala. The calming 108 moonstones are perfectly accented by the circular Indian Rajestan silver guru bead. This mala is an excellent tool for those interested in broadening their meditation and self-awareness practices.
This mala is 90 cm long [app 35.5 in long]
This item will ship directly from Bali via DHL delivery.  Please allow up to 10 business days to arrive.
---
Free shipping on orders in continental USA