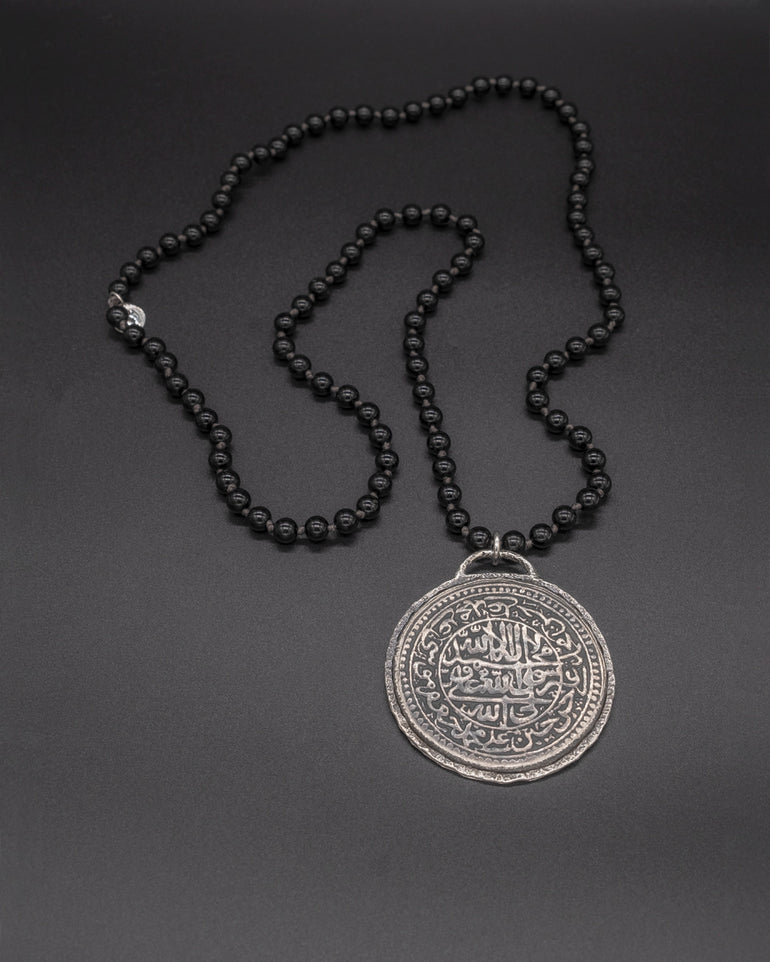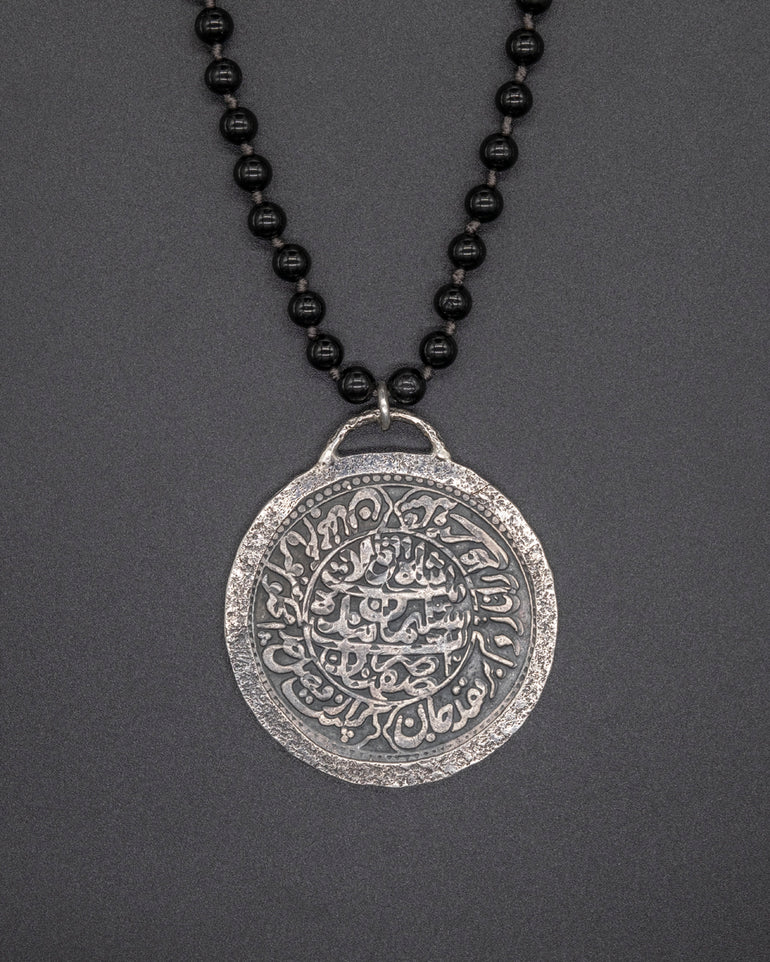 The centerpiece of this exquisite piece is a vintage Islamic coin, superbly preserved and set into a silver frame. The coin's intricate markings speak to centuries-old traditions of craftsmanship and cultural expression. Completing the ensemble is a chain composed of deep black tourmaline stones.  
The tourmaline chain is 78 cm long [app 30.75 in long]

This item will ship directly from Bali via DHL delivery.  Please allow up to 10 business days to arrive.

---
Free shipping on orders in continental USA