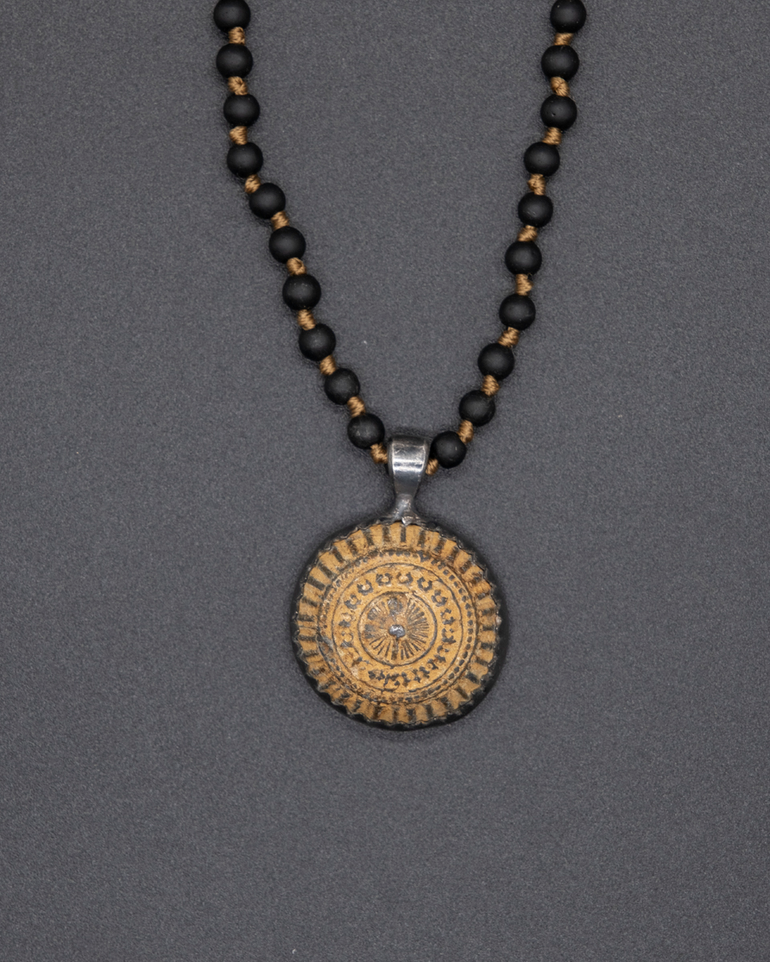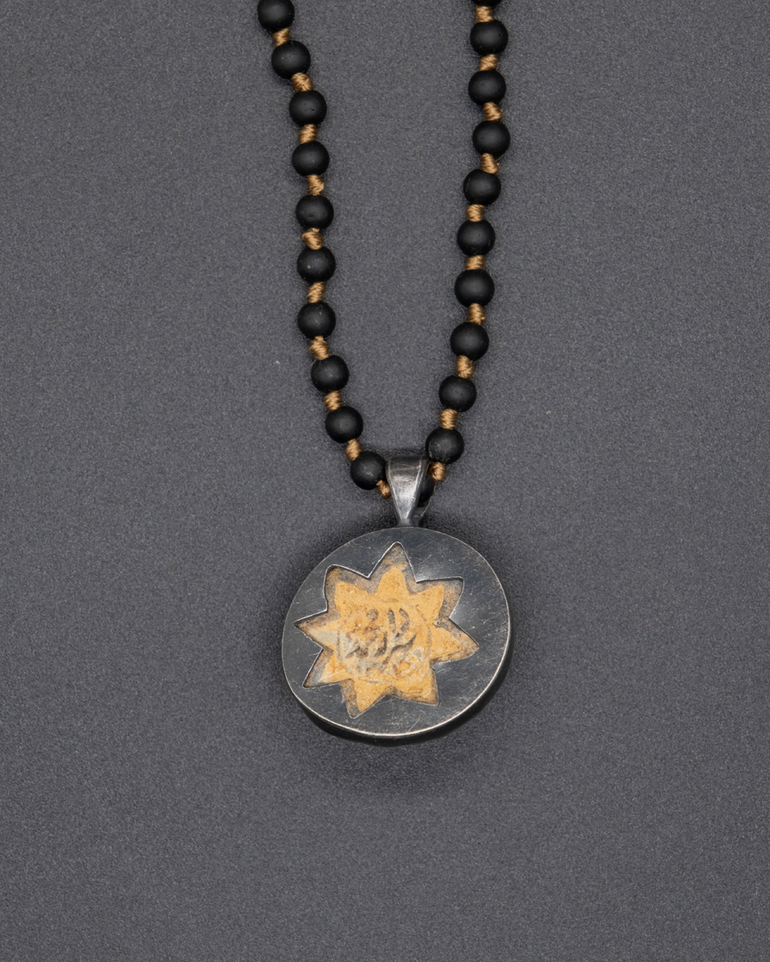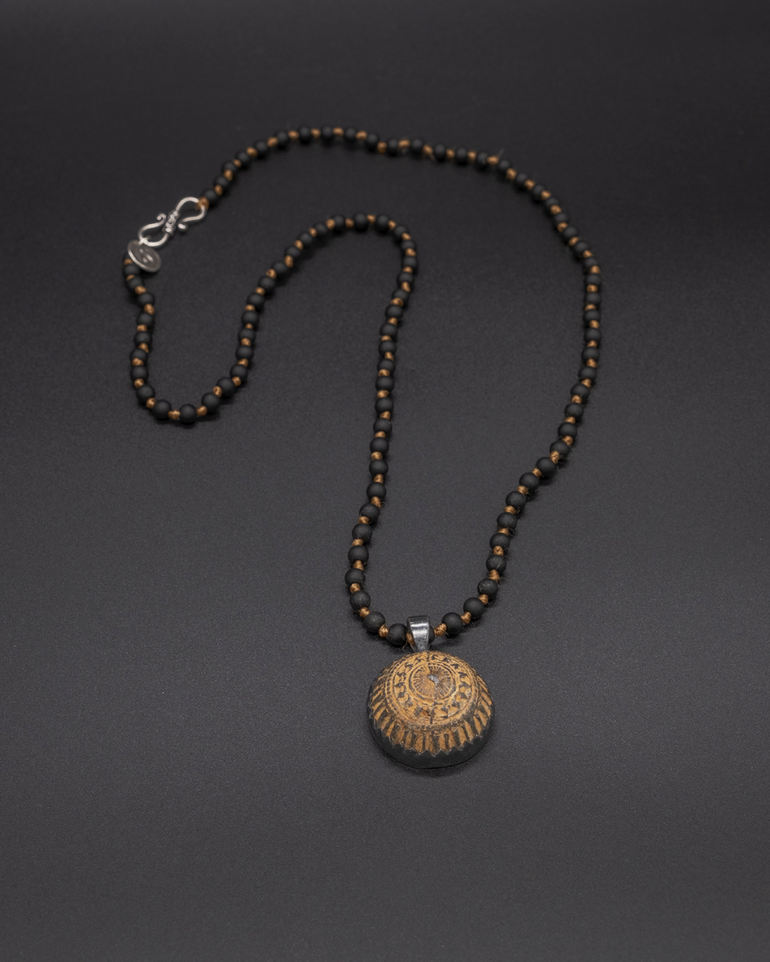 Experience the allure of old-world charm with this captivating dome-shaped vintage pendant. Handcrafted from clay sourced in the ancient East, this exquisite piece boasts an intricate carving showcased through the star-shaped open back and framed by oxidized silver. The pendant hangs elegantly from a hand-knotted onyx chain, adding a touch of sophistication.
The onyx chain is 65 cm long [app 25.5 in long]
This item will ship directly from Bali via DHL delivery.  Please allow up to 10 business days to arrive.
---
Free shipping on orders in continental USA