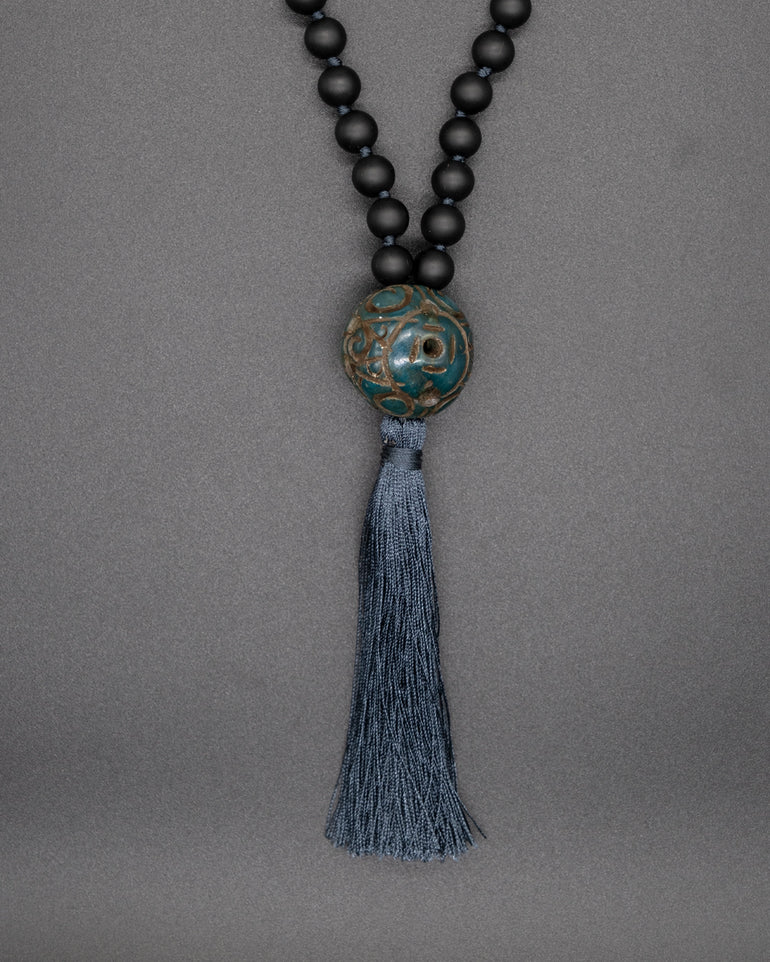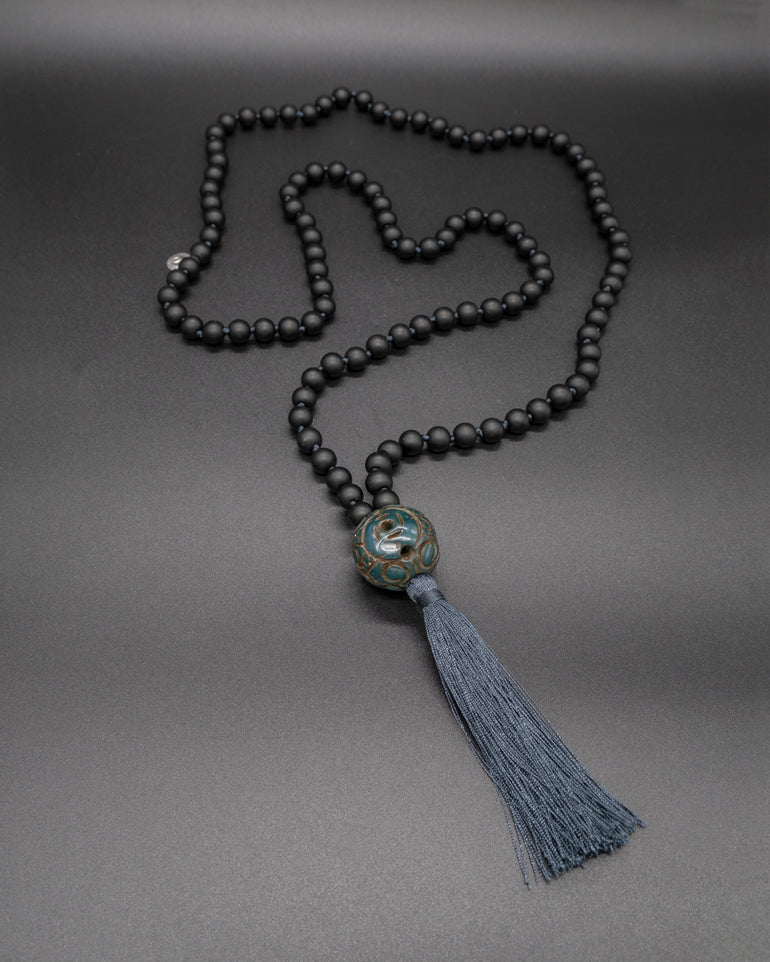 Inspired by vintage eastern motifs, this mala invites you on a journey of spiritual awakening and mindfulness. At the heart of the piece lies a carved blue agate guru bead, emanating soothing vibrations that calm the mind. This mala is hand-knotted with 108 8mm matte onyx beads, known for their grounding properties. 
This mala is 101 cm long [app 39.75 in long]

This item will ship directly from Bali via DHL delivery.  Please allow up to 10 business days to arrive.

---
Free shipping on orders in continental USA