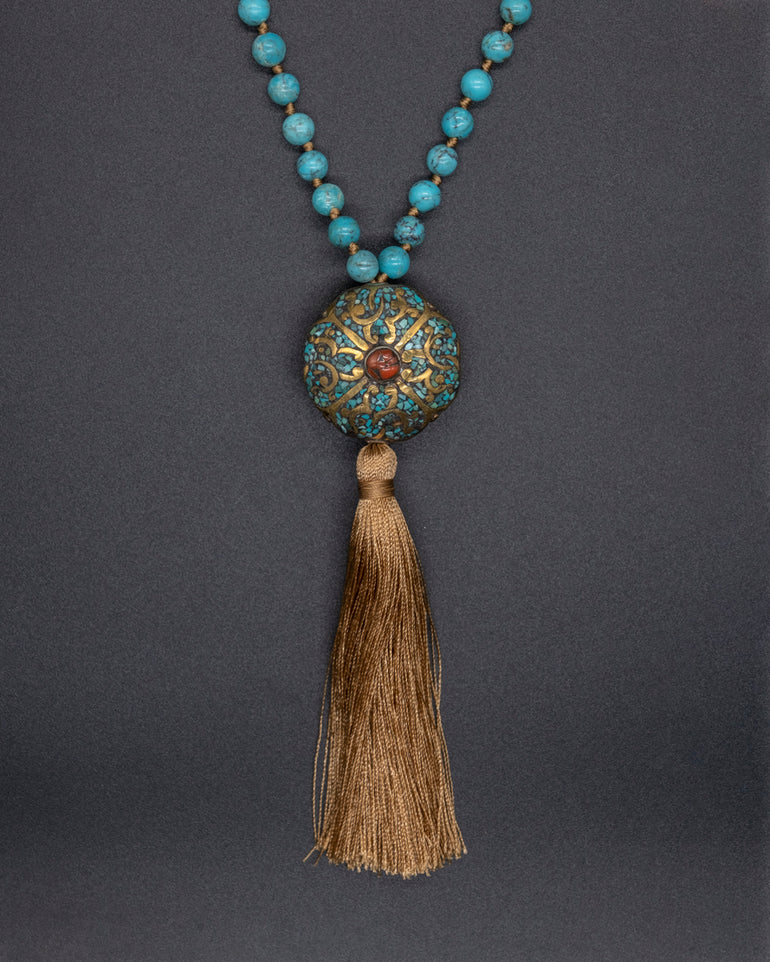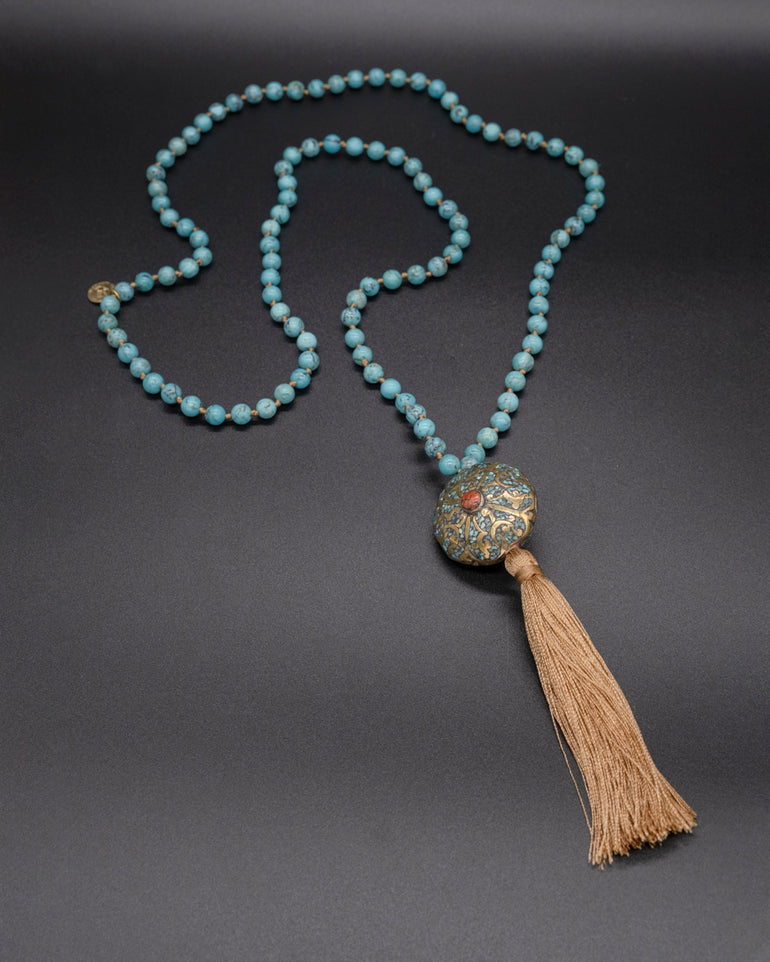 Uncover a harmonious blend of spirituality and style with our Tibetan flower 108, adorned with 108 exquisite Arizona turquoise beads. The centerpiece, a vintage Tibetan bead, serves as the guru bead, adding uniqueness to its design.
This mala is 86 cm long [app 34 in long]
This item will ship directly from Bali via DHL delivery.  Please allow up to 10 business days to arrive.
---
Free shipping on orders in continental USA