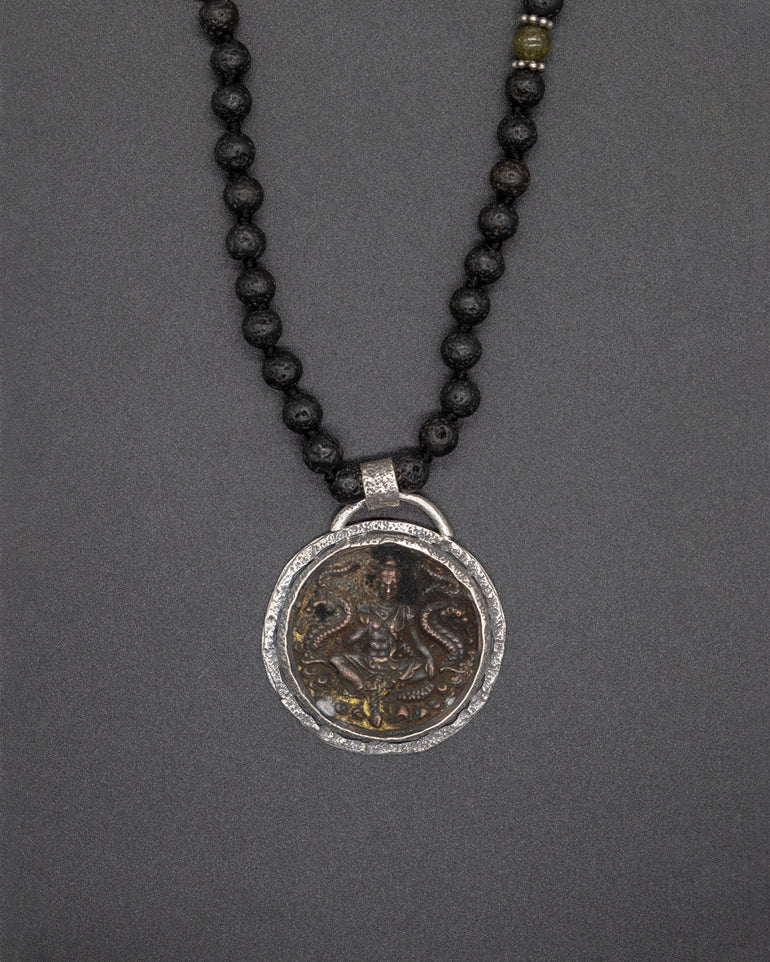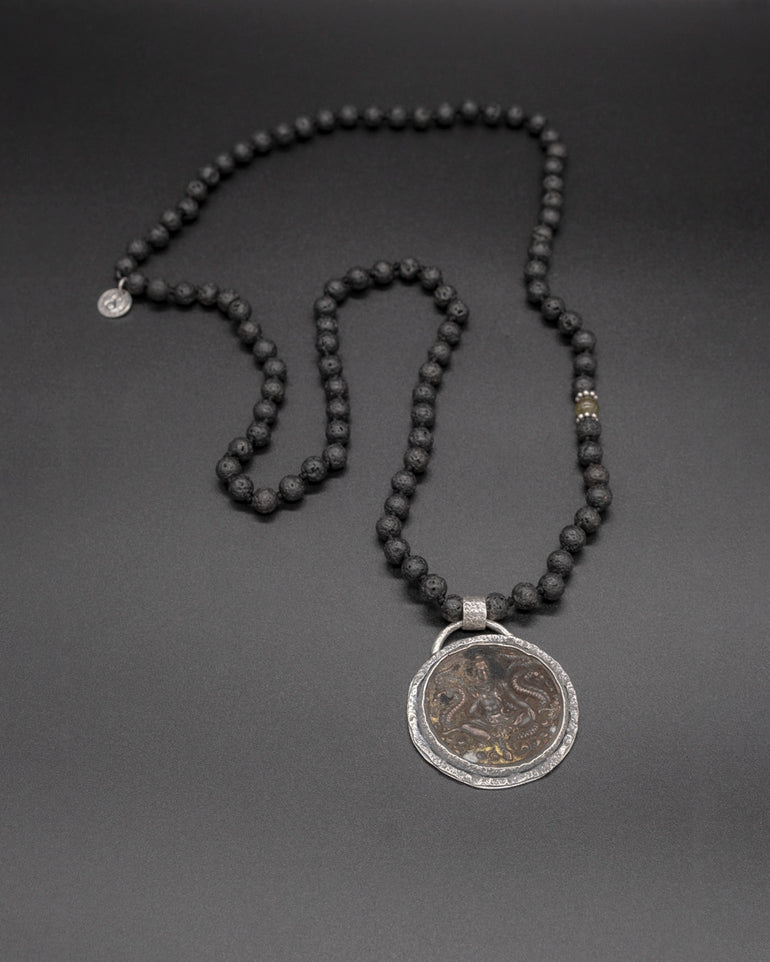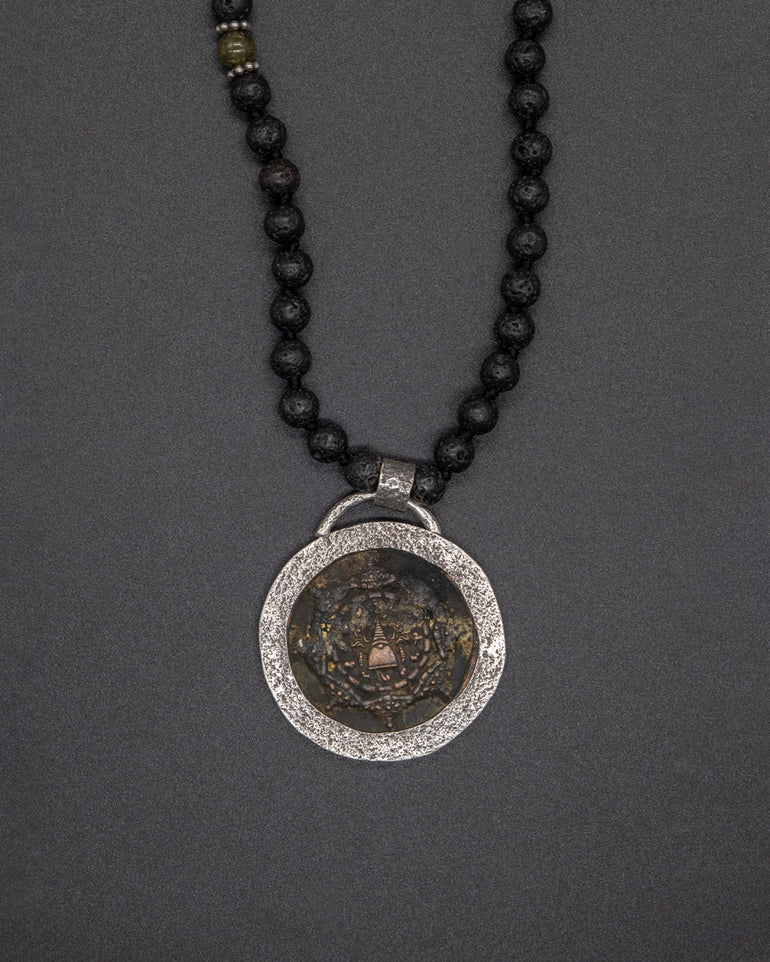 Experience elegance with this alluring Quan Yin, delicately sculpted from vintage bronze and enshrined within a dusted silver frame. Her peaceful aura embodies compassion and serenity. Anchored on a hand-knotted lava stone, green kyanite & silver chain, the figure draws upon the energy of the earth, evoking a sense of grounded assurance. 
The lava stone chain is 70 cm long [app 27.5 in long]

This item will ship directly from Bali via DHL delivery.  Please allow up to 10 business days to arrive.

---
Free shipping on orders in continental USA