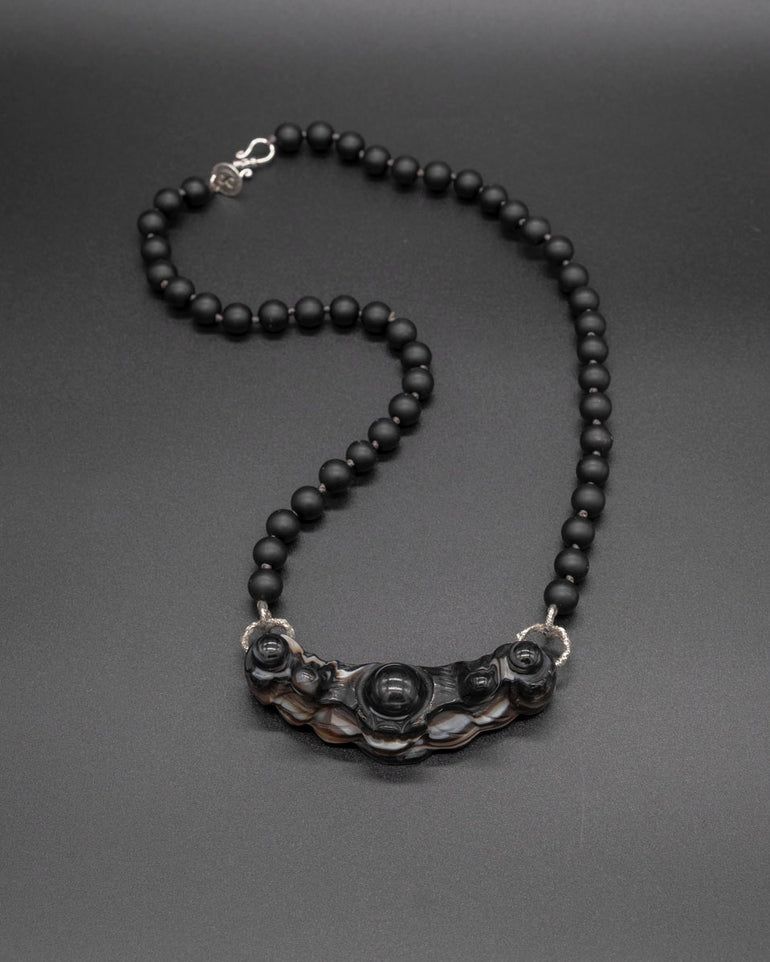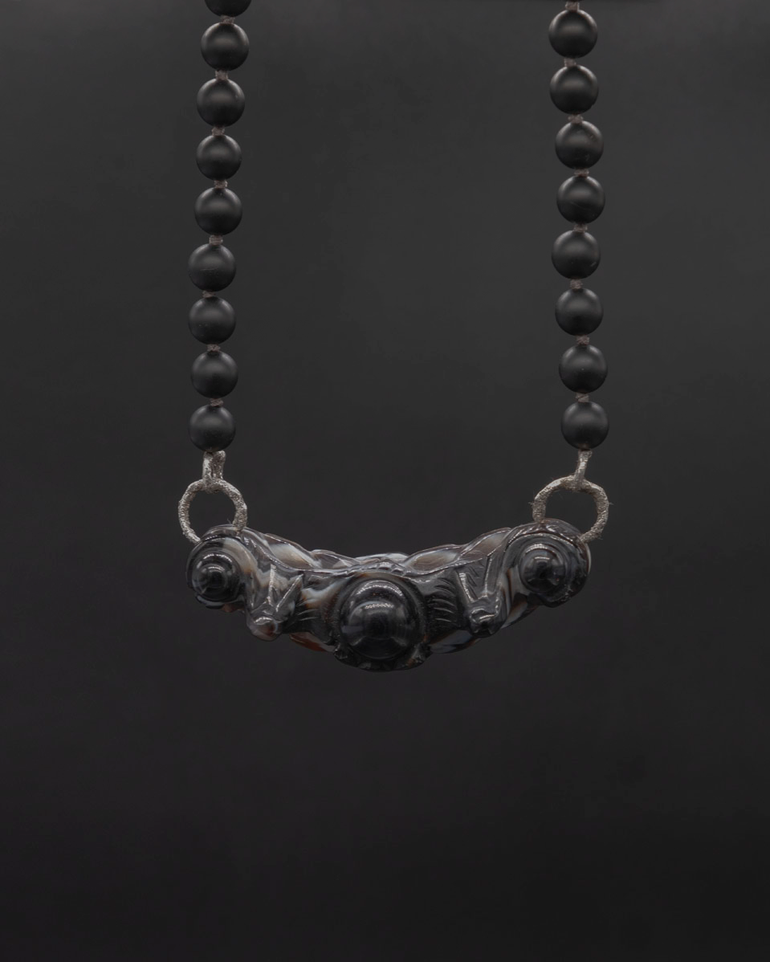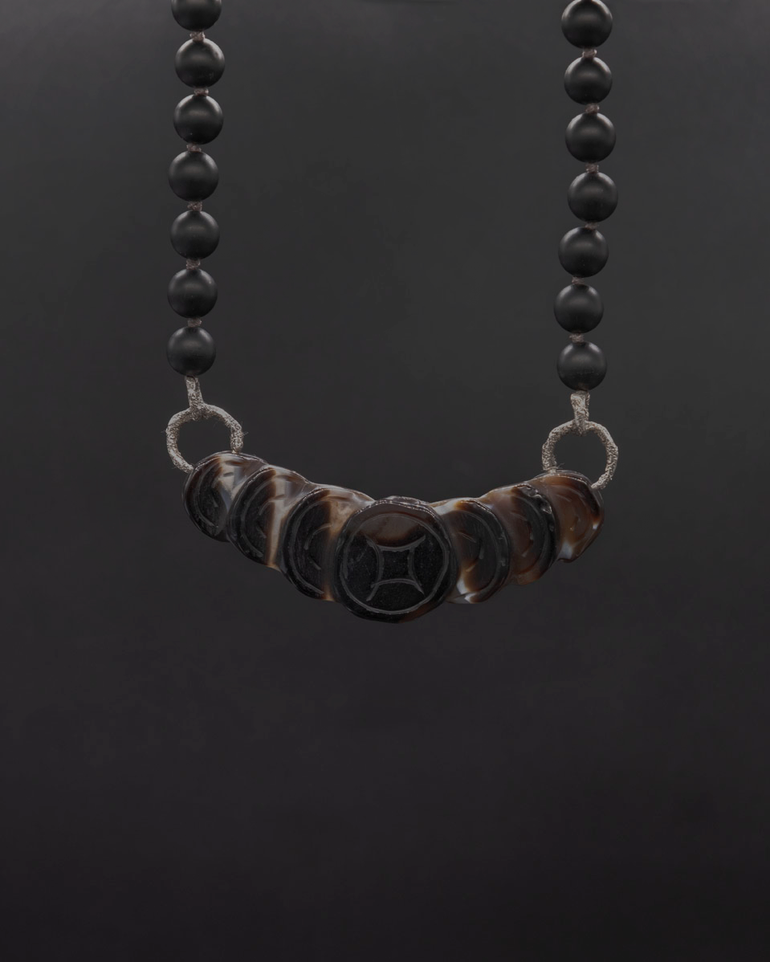 A stunning piece, our carved circle necklace showcases the natural beauty of Suleimani agate. Expertly hand-carved into a circular shape to bring out the stone's intricate layers, it creates a mesmerizing effect that catches the eye. Its unique design allows for a deeper appreciation of the agate's depth and texture. The necklace comes with a hand-knotted onyx chain that elegantly drapes across the collarbone.
The onyx chain is 54 cm long [app 21.5 in long]
The pendant is 7 cm long x 3 cm high [app 2.75 in x 1.25 in]
This item will ship directly from Bali via DHL delivery.  Please allow up to 10 business days to arrive.
---
Free shipping on orders in continental USA