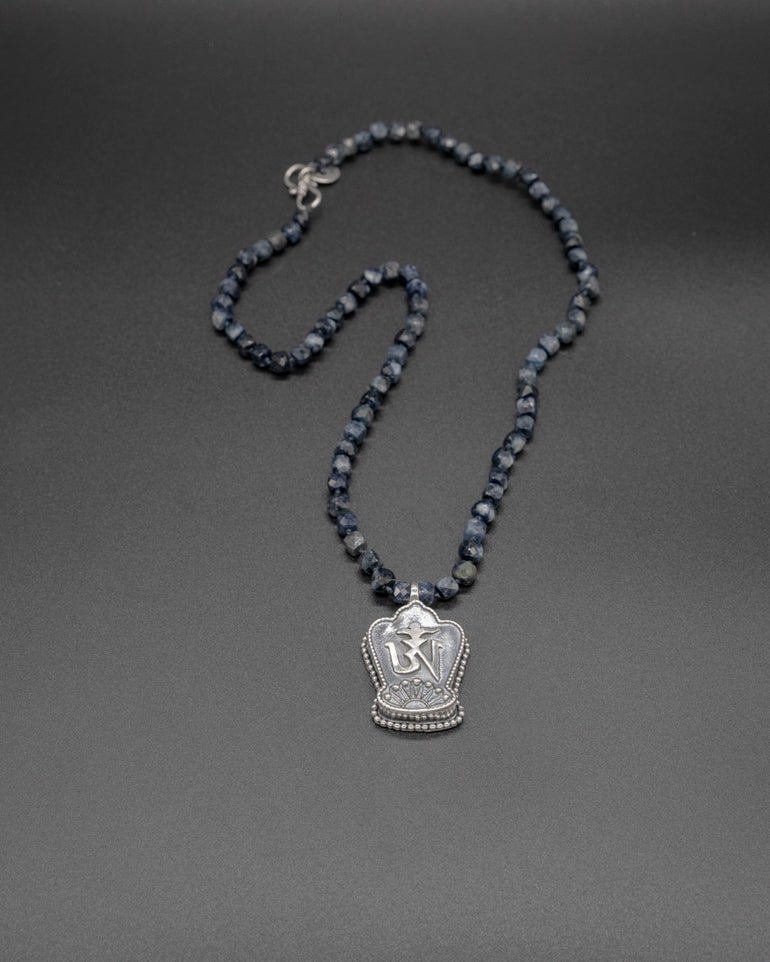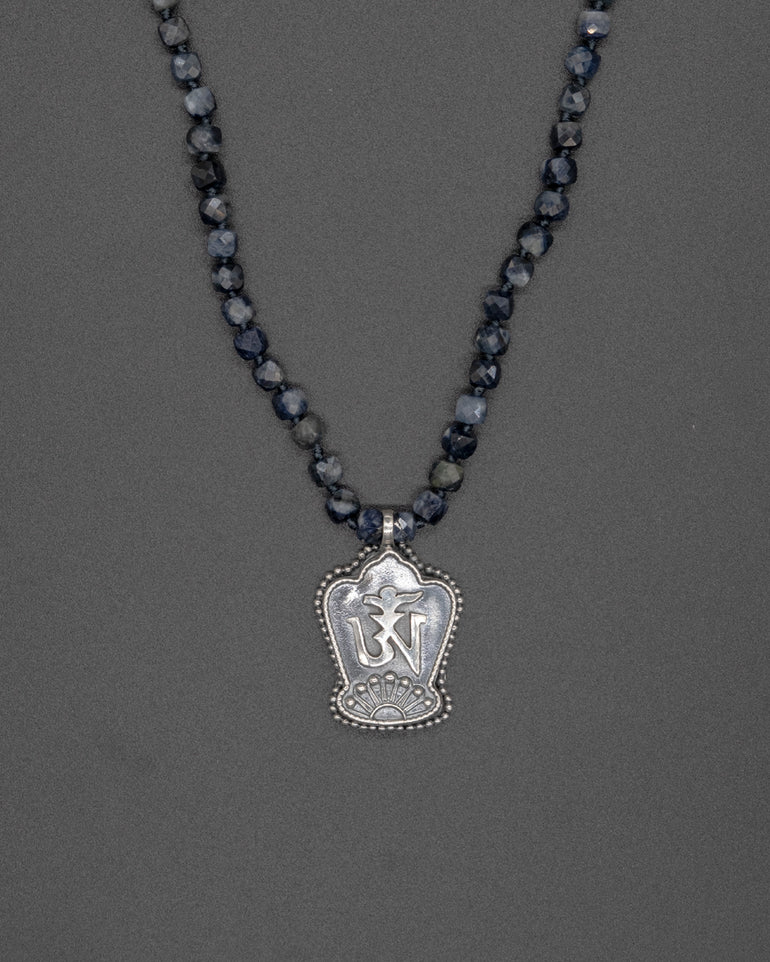 Uncover the mystical charm with our Blue Tibetan ॐ necklace. Made with sterling silver, the pendant showcases the profound Om symbol revered in Tibetan culture. This intricate pendant is elegantly attached to a hand-knotted sapphire chain possessing deep-blue hues that mimic the Tibetan night sky.
The sapphire chain is 48 cm long [app 19 in long]

This item will ship directly from Bali via DHL delivery.  Please allow up to 10 business days to arrive.

---
Free shipping on orders in continental USA