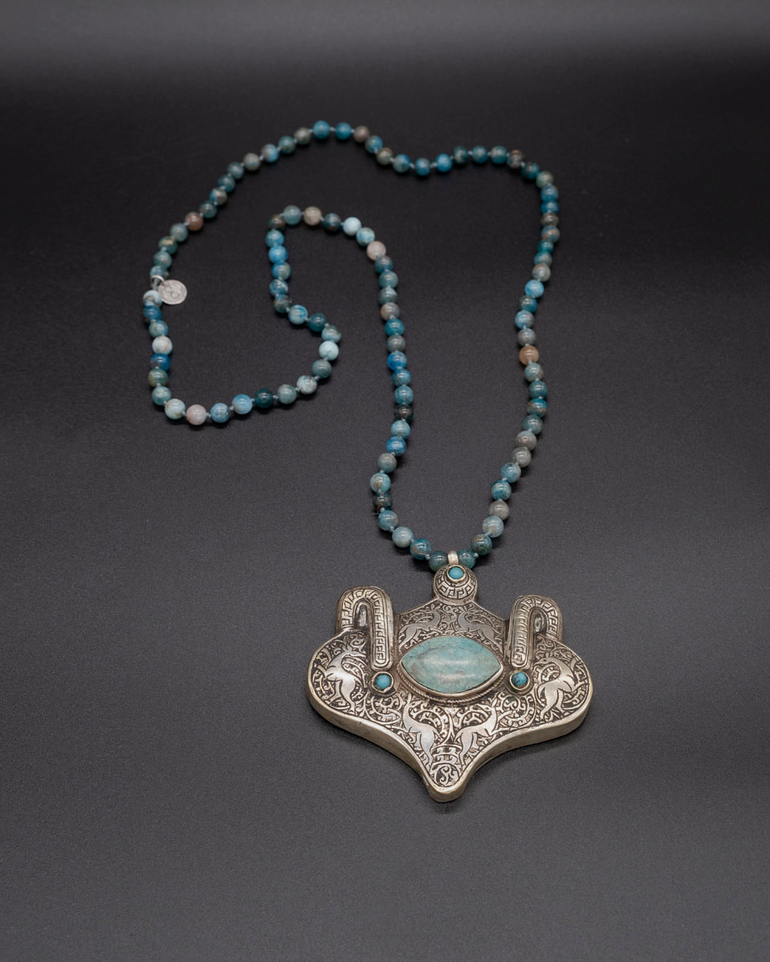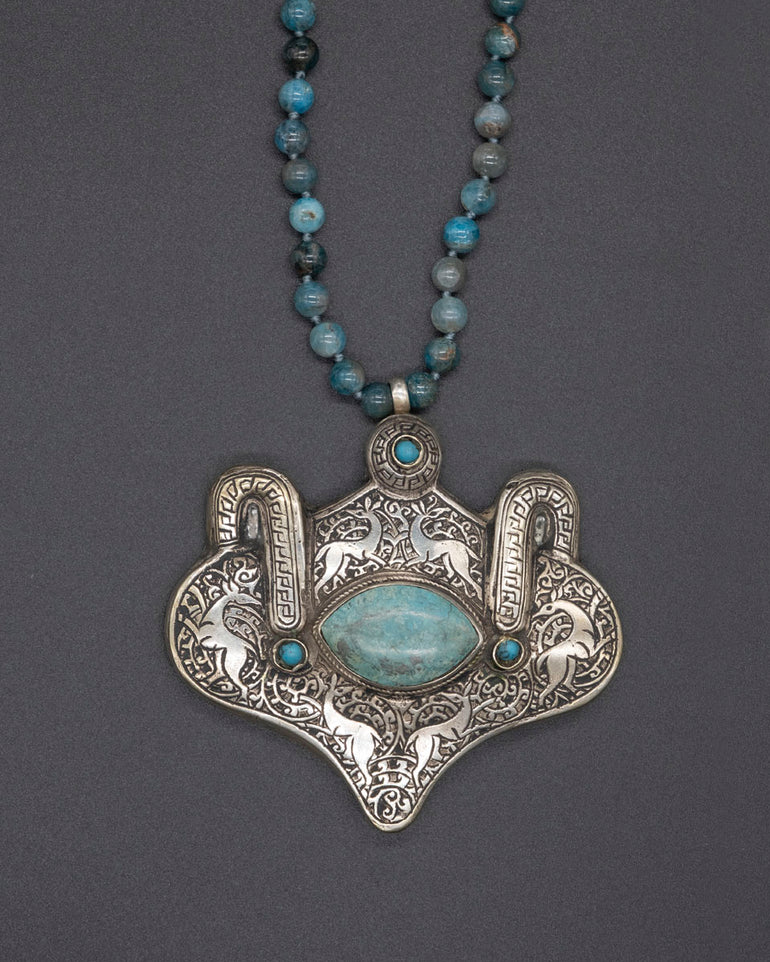 The Blue Ghazal creates an exquisite composition of timeless elegance. This vintage Turkman metal pendant is engraved with a graceful deer motif, symbolizing love and tranquility. The stunning hand-knotted apatite chain adds a touch of refined beauty and style.
The apatite chain is 70 cm long [app 27.5 in long]
The pendant is 7 cm long x 8 cm wide [app 2.75 in x 3.1 in]
This item will ship directly from Bali via DHL delivery.  Please allow up to 10 business days to arrive.
---
Free shipping on orders in continental USA