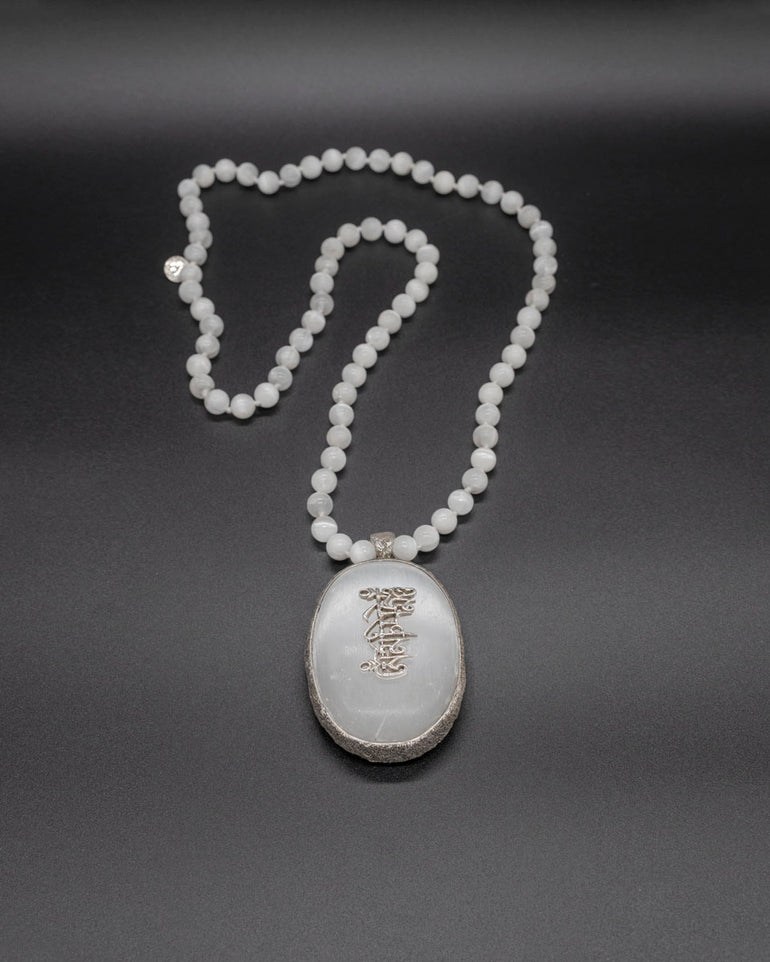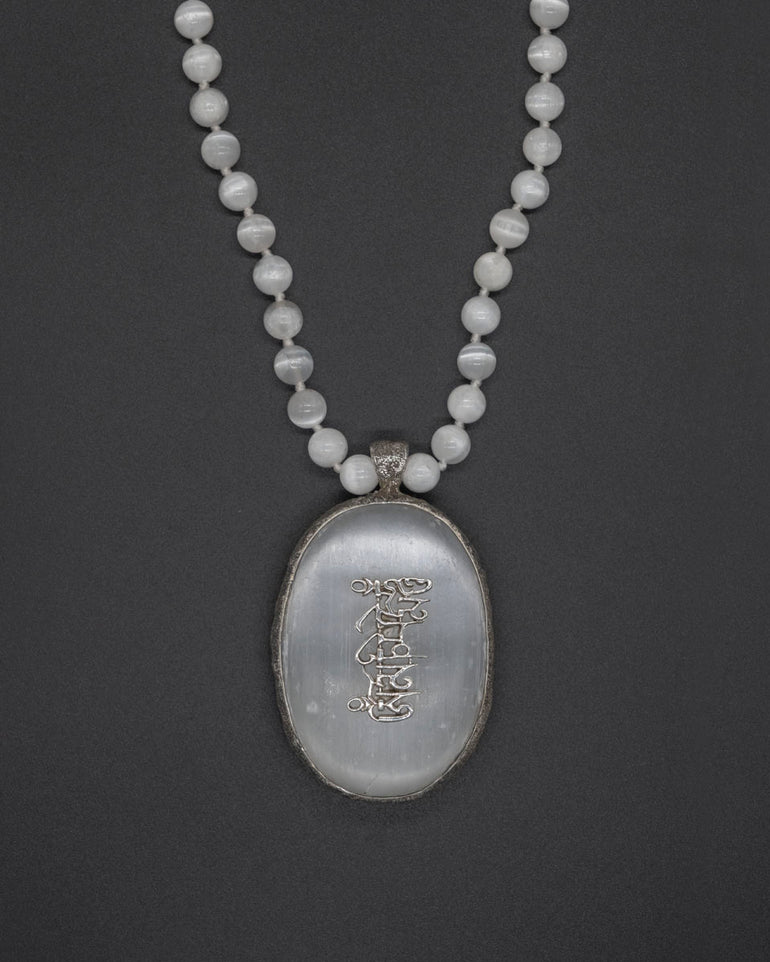 Seek harmony and balance in your life with our stunning Om Mani Padme Hum pendant. It comprises a selenite stone delicately dusted with silver that evokes a sense of serenity and purity. This piece carries the Om Mani Padme Hum symbol, reflecting the heart of Buddha's teachings elegantly hanging on a selenite chain.
The selenite chain is 79 cm long [app 31 in long]

This item will ship directly from Bali via DHL delivery.  Please allow up to 10 business days to arrive.

---
Free shipping on orders in continental USA